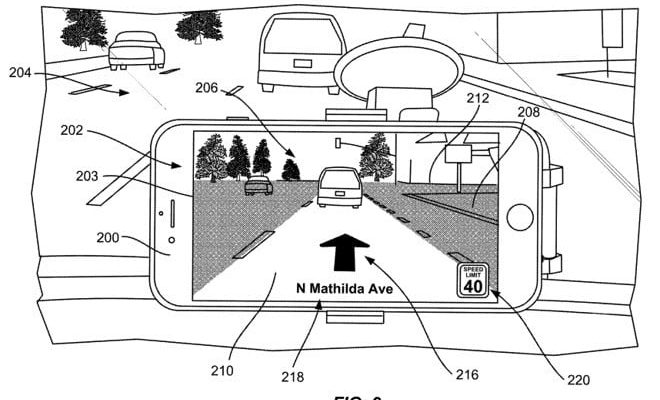 According to a new patent obtained by Apple from the US Patent and Trademark Office called "Navigation using Augmented Reality", the Apple Maps service may soon be enriched with a new "AR" mode.
The patent describes the use of a device placed in front of the windscreen (a dashcam that could very well be an iPhone) that uses the camera to capture the video of the street in front end, combining the data coming from the Apple Maps databases and from the set itinerary, provide information on the turns to make, as well as speed limits.
As the Apple Cards continue to improve, the company is working on an interesting application that will expand the cards with ARKit. For this Apple has received a new patent that describes navigation through augmented reality.
Read also: Apple to buy Intel's modems division for $ 1 billion
In many newer cars, a navigation device is now standard equipment. These usually work quite well, leading you to traffic jams, blockages and more. If you do not have a navigation system integrated into the vehicle, you may be using your own smartphone instead. Both Apple and Google offer corresponding standard applications here. Especially Apple is still in the race to catch up and is slowly approaching the competition.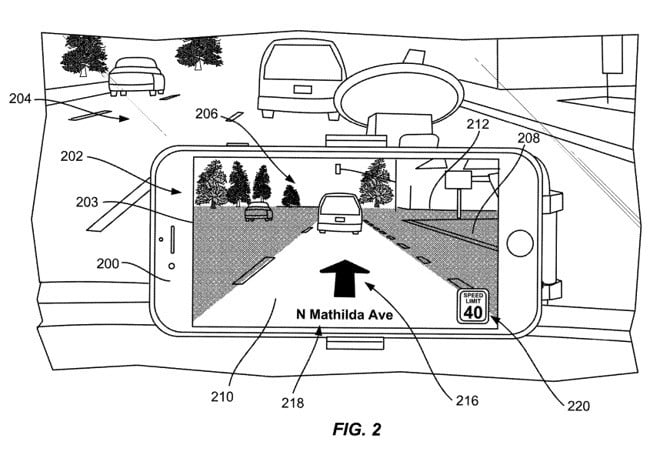 To function, this technology must at the very least determine where the road is located, in which lane the vehicle is located, as well as road layout information. In short, in order to work it is necessary that ARKit level up and allow to have a higher quality and accuracy than the current one.
Read also: Apple asks Trump to exclude Mac Pro parts from China tariffs
From the patent we also learn that along with the normal navigation images superimposed on the video, the system can also obscure the turns and lanes that should not be used by the driver, effectively highlighting only the path that the driver should take.
Unlike other patents, Apple will certainly make use of this. Google has already announced a similar feature and it is therefore expected that Apple will linger here sooner or later.