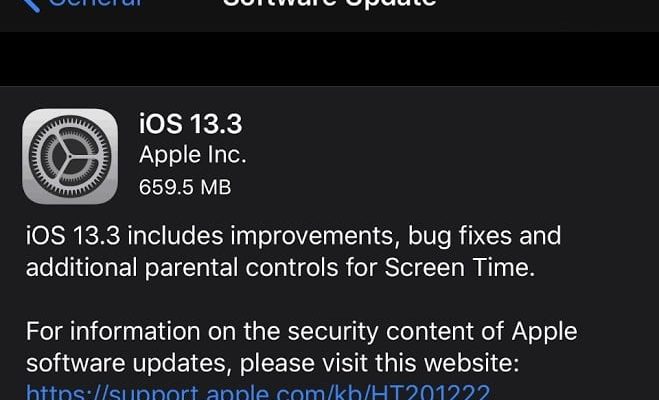 Apple has for some time been preparing another dose of fixes and news on (iOS 13.3),  so the company has just released iOS 13.3 with promising news back there when iOS 13 was introduced. When users have upgraded, they will notice the inclusion of enhancements, bug fixes and additional parental controls for the Screen Time feature.
So if you have the iPhone at hand, serve it the new iOS.
iOS 13.3 is out there
As expected, Apple has just made iOS 13.3 available for download. The news are some and the corrections fit in two hands.
Screen time
New parental controls that provide more communication limits, allowing you to better control who your children can communicate with (calls, FaceTime or messaging).
Children's contact list, through which parents can manage contacts displayed on their child's devices.
Handbag
Continue reading through links to related articles or more articles from the same post.
IOS fixes
This update also includes other enhancements and bug fixes.
Possibility to create a new clip by shortening a video in the Photos application with iOS 13.3.
Support for FIDO2 compatible NFC, USB, and Lightning connector security keys in Safari.
Mail issues that could prevent new messages from downloading.
Addressed an issue where it was not possible to delete messages in Gmail accounts.
Address issues that could cause characters to display incorrectly in messages and duplicate sent messages in Exchange accounts.
Addressed an issue that could make it difficult to move the cursor after a long press on the spacebar.
Addressed an issue that could cause screenshots sent through the Messages app to appear blurred.
Addressed an issue that could cause cropping actions or editing of screenshots with Markup to not be saved in the Photos app.
Addressed an issue that could prevent Dictaphone recordings from being shared with other audio applications.
Addressed an issue that could cause the missed call badge in the Phone app not to disappear.
Addressed an issue that could cause the Mobile Data setting to be incorrectly disabled.
Addressed an issue that prevented dark mode from being turned off when Smart Reverse was on.
Addressed an issue that could make charging over some wireless chargers slower than expected.
Apple Watch has also been updated. It received owatchOS 6.1.1 which brings improvements in security and process optimization.
Cupertino's company also updated Apple TV with tvOS 13.3.
What's New iPadOS 13.3
iPadOS, the operating system that equips iPad. As such, Apple has made a different commitment than it has with iPhones. In iOS 13.3 update you can clearly see this way of working each platform. The iPad has now been equipped with a number of enhancements and new features.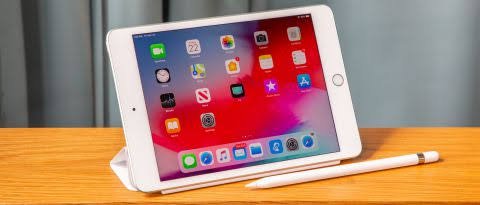 Thus, this iOS 13.3 update includes new ways of working with various applications; a redesigned main screen that allows you to see more information faster; better response time when using Apple Pencil; a new way to instantly tag any type of content; a stunning new dark mode; a simple way to sign in to websites that protects your privacy; and new tools for editing and viewing photos. IPadOS is faster and more responsive, with various system optimizations.
Read also: What products will Apple present in 2020? Rumors are starting to pick up
Main screen
Quickly browse information through the Today widgets on the home screen.
A new layout that lets you put even more applications on each page.
Multitasking
Slide Over with support for multiple apps – now you can access your favorite apps anywhere on iPadOS and quickly switch between them.
Multiple windows of a Split View application to be able to work side by side on two documents, notes or e-mails.
Spaces enhanced to open the same application in multiple spaces.
Exposé apps to quickly see all open windows of an app.
Apple pencil
Reduced latency when using Apple Pencil, improving response time.
Redesigned color palette with a new look, new tools and dragging anywhere on the screen.
A new gesture for marking any content – just swipe from the bottom right or left corner of the screen with Apple Pencil.
A new full page option that lets you bookmark complete web pages, Mail messages, iWork documents, and Maps application content.
Text Editing
Swipe across the scroll bar to drag it directly to navigate faster through web pages, e ‑ mail conversations, and long documents.
Faster and more accurate cursor navigation just select and move the cursor to the desired location.
Text selection enhancements – Select by simply tapping and swiping the text.
New cut, copy, and paste gestures: Join three fingers once to copy, twice to cut, and spread three fingers apart.
Double-tap with three fingers anywhere on iPadOS to undo the previous action.
Quicktype
New floating keyboard that leaves more room for content – drag it wherever you want.
With QuickPath, you can swipe the floating keyboard to type more easily with just one hand.
Fonts
Custom fonts now available on the App Store for use in your favorite apps.
Font management in Settings.
Files
Support for external drives in the Files app for accessing and managing files on a USB drive, SD card, or hard disk drive.
SMB support, which allows you to connect to a server at work or a home PC.
Local storage so you can create folders on your local drive and add your favorite files.
Column view of nested folders
High resolution file preview panel, advanced metadata and fast action.
Compression and decompression support for creating and expanding zip format files.
New keyboard shortcuts let you manage files even faster when using an external keyboard.
Safari
Browsing in Safari like on a desktop computer, with automatic site optimization for iPad Multi ‑ Touch screen dimensions.
Compatibility with web platforms like Squarespace, WordPress and Google Docs.
Download Manager to quickly access downloads and view the status of files to be downloaded.
Over 30 new keyboard shortcuts to surf the web even faster when using an external keyboard.
Updated homepage, now featuring favorite, most visited, and recently visited sites, and suggestions from Siri.
Display options in the smart search field for quick access to text size controls, Reader view, and site-specific settings.
In site-specific settings you can opt for the Reader view as well as enabling content blockers and camera, microphone and location access for each site.
Option to resize while sending photos.
Dark mode
A new color scheme that provides a great viewing experience, especially in low light conditions.
It can be scheduled for automatic activation at sunset or at the specified time, or it can be activated from the control center.
Four new system wallpapers that automatically adjust to dark and light modes.
Photographs
The new Photos tab displays a selected view of the photo library, making it easy to find, remember, and share your photos and videos.
New photo editing tools make it even easier and faster to edit, adjust and review photos.
Video editing with over 30 new tools, including rotate, crop and enhance.
Sign in with Apple
A new private way to sign in with your Apple ID on participating apps and sites.
Simplified account setup by simply entering your name and email address.
Hide my email option to share a unique email address that is automatically forwarded to you.
Integrated two-factor authentication for added protection of your account.
Apple does not track or analyze your use of your favorite applications.
App Store with Arcade
Unlimited access to revolutionary new single-subscription games with no ads or additional purchases.
A new Arcade tab on the App Store to explore the latest games, custom recommendations, and exclusive editorial content.
Available to play on iPhone, iPod touch, iPad, Mac and Apple TV.
Option to download large applications over the mobile network.
Ability to view available application updates and delete applications on the Account page.
Support for Arabic and Hebrew languages.
Maps
A new map view in the US with wider road coverage, greater address identification accuracy, improved pedestrian support, and more detailed terrain coverage.
The Look Around option lets you explore cities in high resolution for an interactive 3D experience.
Collections for saving lists of your favorite places, easy to share with friends and family.
Favorites for easy navigation to the places you visit daily.
Sticky notes
New interface with more effective and smart ways to create and organize reminders.
The quick access toolbar lets you mark and add, for example, dates, locations, and attachments to reminders.
New smart lists – Today, Scheduled, Checked, and All – make it easy to always keep track of scheduled reminders.
Subtasks and grouped lists to organize reminders.
Crab
Custom Siri suggestions in Apple Podcasts, Safari, and Maps.
More than 100,000 live radio stations from around the world, available through Siri.
Shortcuts
Shortcuts application now also integrated.
Suggested custom automations for your daily routine in Gallery.
Personal and home automations that allow you to automatically execute shortcuts based on triggers.
Home application support for shortcuts as advanced actions on the Automation tab.
Memoji and Messages
Memoji's new customization options, including new hairstyles, hats, make-up and piercings.
Memoji sticker packs in Messaging, Mail, and third-party apps, available on iPad mini 5, iPad (5th generation and later), iPad Air (3rd generation), and all iPad Pro models.
Now you have the ability to share your name and photo, or even Memoji, with friends.
Improved search with clever suggestions and categorization of results to make it easier to search for messages.
Augmented Reality
With people occlusion functionality, applications can place virtual objects in front of or behind people on the iPad Pro (2018), iPad Air (2018) and iPad mini 5.
Motion capture allows applications to detect a person's position and movement so that characters can be animated or interact with virtual objects on iPad Pro (2018), iPad Air (2018) and iPad mini 5.
Multiple facial tracking for AR content of up to 3 faces at a time to enhance friend interaction available on iPad Pro (2018).
RA Quick View lets you view and interact with multiple RA objects at the same time.
Mail
Sender blocking moves all e ‑ mail messages from a blocked sender directly to Trash.
Email conversations can now be muted to stop receiving notification of conversations that generate too many messages.
The format bar makes it easy to access text formatting tools and various types of attachments.
Support for all system fonts as well as new fonts downloaded from the App Store.
Grades
Gallery view where notes are displayed as thumbnails to help you easily find the note you're looking for.
Shared folders to collaborate with others and give them access to entire note folders.
Search optimized for visual recognition of images within notes and text in scanned elements.
New list options that allow you to reorder and indent list elements, and move flagged elements to the end of the list automatically.
Apple music
With lyrics synchronized with playback, listening to music is now even more enjoyable.
More than 100 000 live radio stations from around the world.
Screen time
Usage data from the last 30 days allows you to compare Screen Time statistics over previous weeks.
Combined limits that include multiple app categories, specific apps, or sites in a single limit.
Another minute lets you quickly save what you were doing or log out of a game when a Screen Timeout is reached.
Privacy and security
Ability to share locations with apps only once with Allow once.
Background follow-up warnings now indicate when an app is using your background location.
Improvements in Wi ‑ Fi and Bluetooth connections that help prevent apps from unauthorized access to your location.
Location sharing controls let you easily omit location data when sharing photos.
System Utilization Experience
Selection of Wi ‑ Fi networks and Bluetooth accessories in the control center.
A redesigned volume control that discreetly appears at the top center of the screen.
Full page screenshots for web pages, Mail messages, iWork documents, and Maps application content.
Redesigned sharing sheet with smart tips for sharing content with just a few taps.
Audio sharing allows two sets of AirPods, Powerbeats Pro, Beats Solo³, BeatsX and Powerbeats³ to share one audio stream.
Dolby Atmos playback delivers an incredible surround sound experience with Dolby Atmos, Dolby Digital or Dolby Digital Plus soundtracks on iPad Pro (2018).
Language Support
Support for 38 new keyboard languages.
Writing with hints on Négede Arabic, Cantonese, Hindi (Devanagari), Hindi (Latin), Dutch, Swedish, Urdu and Vietnamese keyboards.
It is now easier to change languages ​​and select emoji with separate keyboard keys (globe) and emoji.
Automatic language detection for dictation.
Support for Thai-English and Vietnamese-English bilingual dictionaries.
Performance
Application opening time reduced by half. *
Up to 30% faster Face ID unlock on 11-inch iPad Pro and 12.9-inch (3rd generation) iPad Pro. **
Reduced application updates by 60% on average. *
Up to 50% reduction in App Store app size. *
Other features and enhancements
Reduced data mode allows you to decrease data usage over the selected mobile network or Wi ‑ Fi networks.
Support for PlayStation 4 and Xbox wireless controllers.
Find iPhone and Find Friends have been combined into a single app that lets you find a lost device, even if it's not connected to a Wi ‑ Fi or mobile network.
The reading goals of the Books app help develop the daily reading habit.
Calendar supports adding attachments to events.
The Home app includes redesigned HomeKit accessory controls, with a combined view of various service accessories.
Higher precision when editing dictaphone recordings with the pinch-to-zoom gesture with iOS 13.3.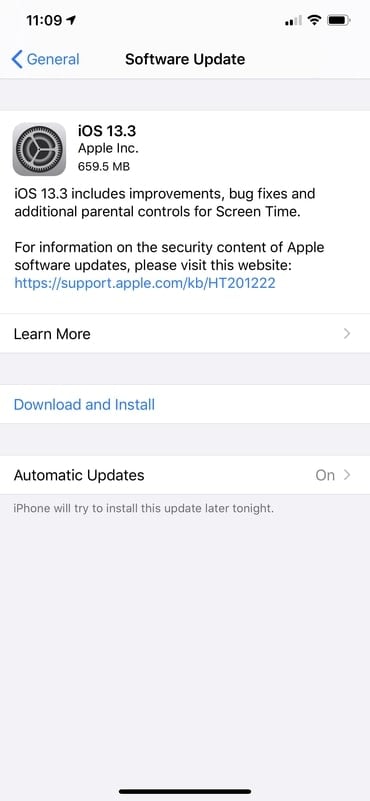 * Apple Testing May 2019 with iPhone XS supporting maximum normal performance and iPad Pro (11 inch) with iOS 12.3 and pre-release versions of iPadOS and iOS 13 using recompiled third-party applications on a App Store preproduction server environment; the reduction in application update download size is based on the average of the most frequently updated application set. Performance will vary based on software configuration, content, battery status, usage and versions, among other factors.
** Apple Testing May 2019 with iPhone X and iPhone XS Max supporting maximum normal performance and iPad Pro (11 inches) with iOS 12.3 and pre-release versions of iPadOS and iOS 13.3 using the side or top button to reactivate the device. Performance varies by configuration, content, battery status and usage, among other factors.
Read also: Apple still leads the high-end smartphone market