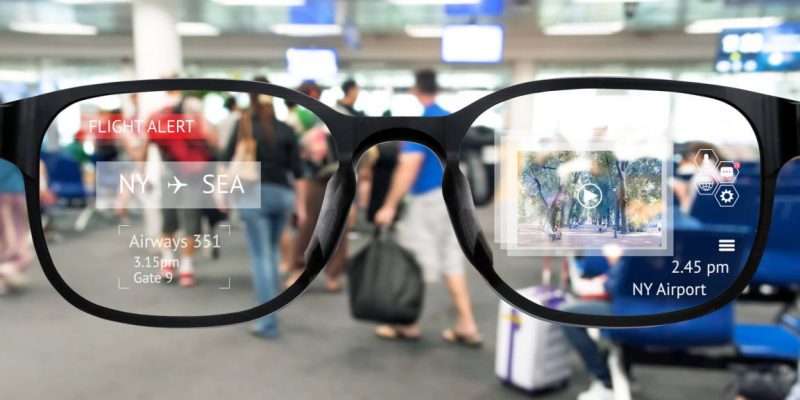 When the AR function on existing hardware products gradually began to show signs of being strengthened, when will Apple's long-rumored headsets appear? It is said that Apple held an internal briefing in October, mentioning that the launch of the AR helmet will be in 2022 and then in 2023 an AR glasses will be announced.
If this is all true, it means that Apple's AR hardware is actually far away from us. But the wait in the middle may be well worth it, because the source pointed out that although Apple's head-mounted device may look a bit like Oculus Quest on the surface, it will use a "high-resolution" display (the legendary 8K panel) so that you can see even the "small characters".
In addition, there will be cameras on the outside of the device, and Apple hopes to create a relatively seamless experience that allows people to blend in with virtual objects everywhere.
As for the AR glasses, it seems that there is no final decision at this stage. The prototype that has been made is said to look like "high-priced sunglasses," and components such as processors and batteries are hidden in "wide frames."
More interestingly Apple wants to make the lens automatically dimmed in AR mode, which reminds everyone around you that you are using AR. They have recently applied for patents in this field, but it is not easy to say whether they can be implemented as finished products.
Anyway, Apple seems to have a lot of confidence in this AR glasses. Sources claim that executives are talking to employees about future versions of glasses, and have bluntly said that "about ten years later" it will make people no longer need the iPhone.
As for the above details, Apple is not commenting now, but we can be sure that they have invested enough time in the AR field, and that's why the final version will be worth the wait. Of course, in two or three years, anything can happen. The changes, delays and even cancellations of the products in the preparations have been seen in the past, but let's hope that the situation like AirPower will not repeat itself.