Global
Huawei's operating system could be called "Ark OS"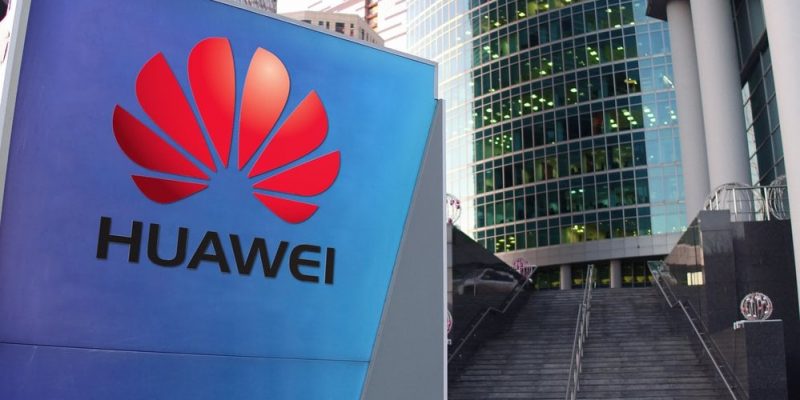 A few days ago, in the context of the quarrel with the United States, Huawei had no problem confirming that it was already working on an alternative solution and that it was actually practically ready to launch its own operating system with an annexed application store, now we learn that this operating system could be called: Ark OS.
The US ban has inevitably caused a shock, but the founder of Huawei Ren Zhengfei has already tried to reassure fans about the future of the Chinese giant, announcing that he does not want revenge against Apple, which he considered a teacher as well as a guide.
Given the withdrawal of the Android license, the Chinese giant was immediately activated to get the EUIPO (European Union Intellectual Property Office) registration of HUAWEI ARK OS names, HUAWEI ARK, ARK and ARK OS. The requests in question were presented last May 24, which is just three days ago. In short, Huawei has not stood still waiting for developments in a situation that currently seems to be stalled.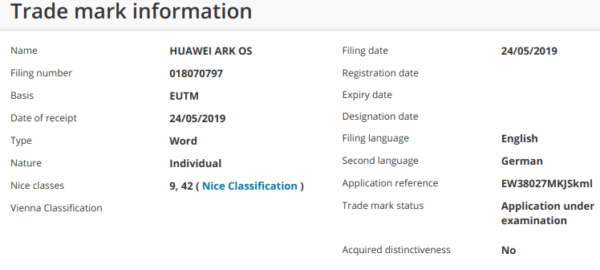 Although at the moment there are obviously no certainties in this regard, Huawei's alternative operating system to Android, which is already being tested in some parts of China with the unattractive name HongMeng OS, could cross Chinese borders and arrive in Western Europe as "Ark OS".
Obviously, if the situation with the United States does not reach a solution, the repercussions for Huawei would be serious and the reorganization would not only concern the mobile operating system, but also for example the production of Kirin chipsets (on the new 985s 7 nm confirmations have already arrived from TSMC).