Global
Intel officially announces its 10th generation processors for laptops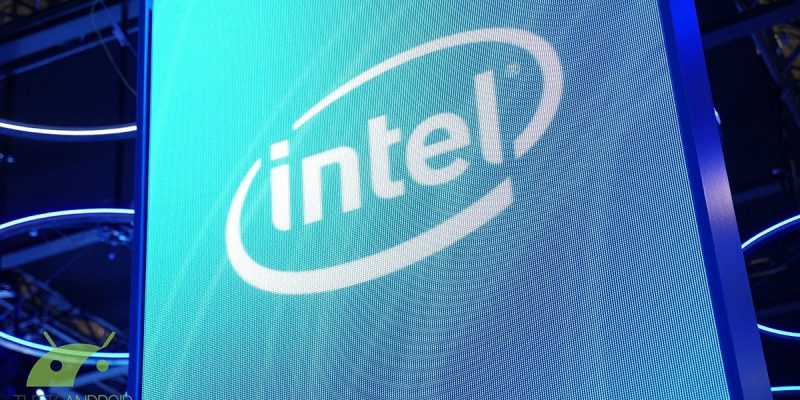 It's official: after months of rumors, Intel today announced its complete line-up of 10th generation processors laptops. Intended for laptops and 2-in-1 devices, these chips are loaded with novelties some of which are allowed by the transition to the highly anticipated 10-nm etching process.
They were known until now under the nickname "Ice Lake". The first Intel processors engraved in 10 nm, designed for our future laptops, now meet the names of – Core i3-1000G1, i5-1030G7 & i7-1068G7.
"These processors, Intel Core 10th generation are changing the paradigm of what it means to leadership in platforms for laptops. With a first-ever large-scale AI PC-deployed, a brand new graphical architecture, Wi-Fi 6 and Thunderbolt 3 technologies – integrated into the SoC, thanks to Intel's 10nm engraving and new architecture – we are opening the door to a whole new range of experiences and innovations for laptops", says the group in its press release.
Offers more opportunities to OEMs
As with every launch of new chips for laptops, it is above all the OEMs (manufacturers of laptops partners of Intel), which are in the center of attentions of the founder of Santa Clara. On the occasion of this announcement with great fanfare, Intel devotes part of its release to a summary of the main features added to its new processors.
Among them, what Intel calls the "Deep Learning Boost". This is a new instruction set to accelerate neural networks directly to the CPU for "optimal responsiveness in scenarios such as automatic image enhancement, photo indexing and implementation of Gaussian & Neural Accelerator" (GNA), is also duly mentioned. It is intended to optimize the autonomy by operating in the background of the tasks like the suppression of noises or the treatment of the voices, explains Intel.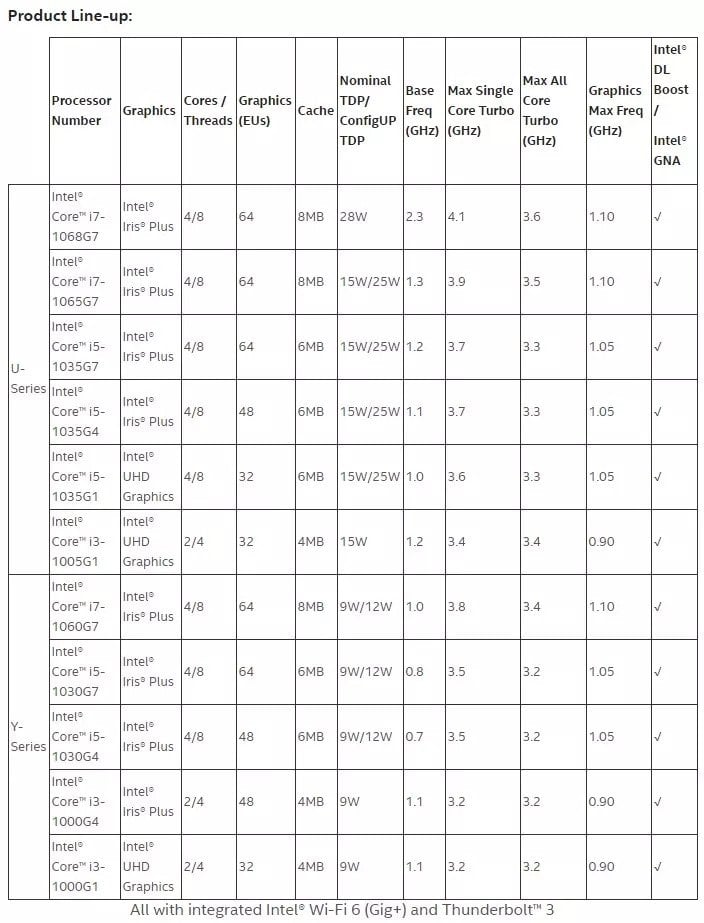 The addition to new Intel processors of an iGPU (Gen11) capable of developing up to 1 teraflop of computing power. Note that processors with technology "Iris Plus" will be able to launch some games in 1080p, and this in acceptable conditions … Without resorting to anything other than their iGPU. At this prop, Intel evokes titles like Dirt Rally 2.0 or Fortnite.
In theory (independent tests will be necessary to confirm, or not, the claims of Intel), Gen 11 should allow to properly animate competitive games ( Overwatch, Fortnite, CS:GO ) in 1080p and with a medium level of detail. Intel also says its new processors incorporate the "variable rate shading" for best performance.
This computational fluency GPU should also allow chips Intel Core 10th generation to be more at ease video editing and content creation. Clearly, our future ultra portables will be more versatil, without requiring a dedicated graphics card.
11 new processors
In early August, Intel announces a total of 11 new low-power processors for laptops. As we mentioned recently, these are already being distributed to OEMs. The first laptops to be equipped should arrive in the market – at the latest – in the holidays. Some references could however be commercialized this autumn, one source indicated the possibility at the end of July.
Anyway, these new chips have a completely redesigned nomenclature, which is confusing at first glance. Intel has taken care to propose a small explanatory diagram that may allow the barge to see more clearly.

Simply put, the team keeps the names i3, i5 and i7, adds a new four-digit number (the first two numbers refer to the generation of the processor, the last two refer to the specific model of the SKU) and adjunct to the together an identifier (G1, G4 or G7 for the CPUs presented today) making it possible to identify at a glance the power of the graphic part incorporated in the SoC (64 execution units for the "G7" processors, 48 ​​for the "G4" and only 32 for the "G1").
As Intel recalls in its release, several laptops equipped with these new 10-nm chips had already been previewed at Computex. These were Acer Swift 5, Dell XPS 13-inch 2-in-1, HP Envy 13-inch and Lenovo S940. These models should be among the first to be marketed this winter or in the fall.
The Santa Clara firm finally indicates that these 11 new processors will unsurprisingly completed an entire 10 processor family generation.