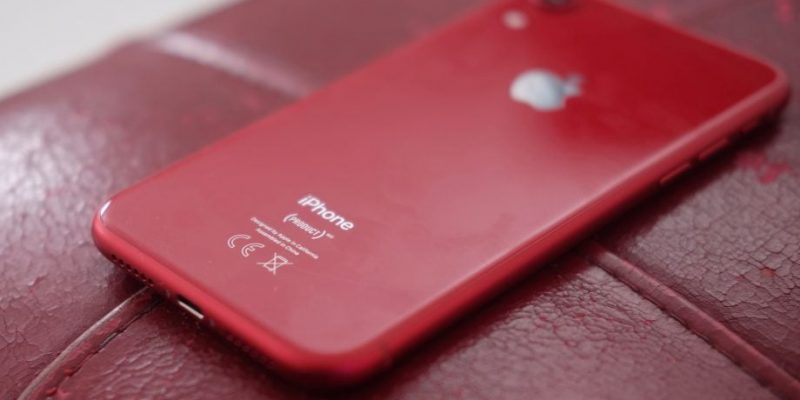 Apple iPhone 11 undoubtedly surprised the users but not yet surpassed the iPhone XR in terms of sales. iPhone 11! This is one of the most coveted smartphones on the market considering all the integrated technology. In the early weeks sales of this new model.
According to a study by Consumer Intelligence Research (CIRP), the XR remains at the top of sales lead among all other brands of smartphones in the first half of 2019.
According to CIRP study data , the entire iPhone 11 generation accounted for 20% of all US iPhone sales in the fiscal quarter ending September 28, 2019.
Statistics clearly show that the iPhone XR was the super model, with 36% of all iPhone sales during the quarter. According to analysts, price seems to be the main factor for such success, making it an attractive product for US buyers.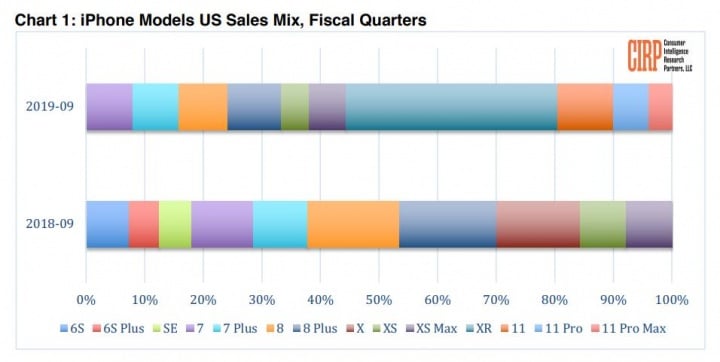 Apple has discontinued the XR. Josh Lowitz, CIRP Partner and Co-founder says that iPhone 11 accounted for half of sales of the three newly released iPhone models.
The premium priced iPhone 11 Pro and Pro Max models account for 10% of sales and 21% when combined with iPhone XS and XS Max.
iPhone XS, XS Max and XR are no longer available for purchase from Apple. However, these smartphones will continue to sell well until (third-party) stock runs out.
iPhone XR lead the sales in the 1HY19
The XR has taken the lead in top US sales. As you can see from the following screenshot, the iPhone XR sold twice as much as the Galaxy A10 that appears in second position.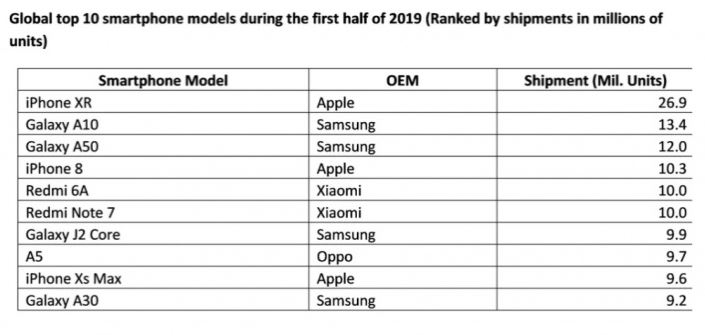 In the third position also appears a smartphone from Samsung series, the Galaxy A50. The iPhone 8 also appears on the list as well as A5, Redmi 6A and Note 7 with much more expensive iPhone XS Max.