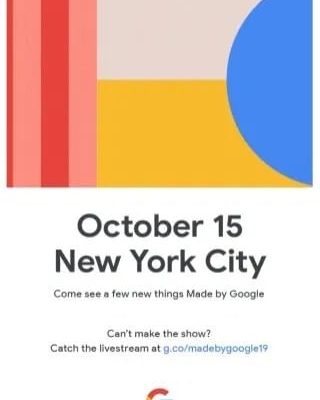 Mark this date, October 15th, on the calendar because it will be the day of Google Pixel 4, now the official confirmation has arrived.
Today Google has broken the delay, confirming the anticipated date by evleaks with an animated GIF, in which the date of the next Made by Google event is visible. The appointment is scheduled for October 15th, at 10:00 am.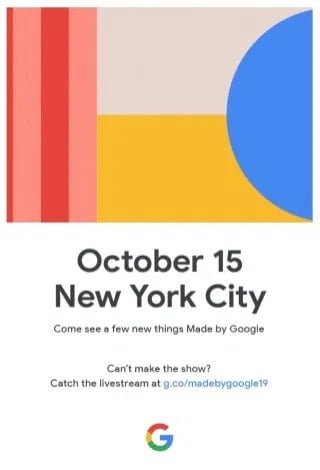 Whereas, on Youtube Made By Google channel also launched a scheduled event where you can mark yourself as "waiting" and can also set a reminder so it can alert you as the event go live on Youtube.
Read also: Google Pixel 4 XL with 5G and 8 GB of RAM appears on Geekbench
Other expected hardware announcements that include a second-generation Nest Mini. Highlights include improved sound, aux jack, and built-in wall mount. A successor to 2017's Pixelbook is also expected. For the past year, we've been tracking a Chromebook codenamed Atlas.