Global
Puerto Rico's Startup Parallel18 teams up with Google Developers Launchpad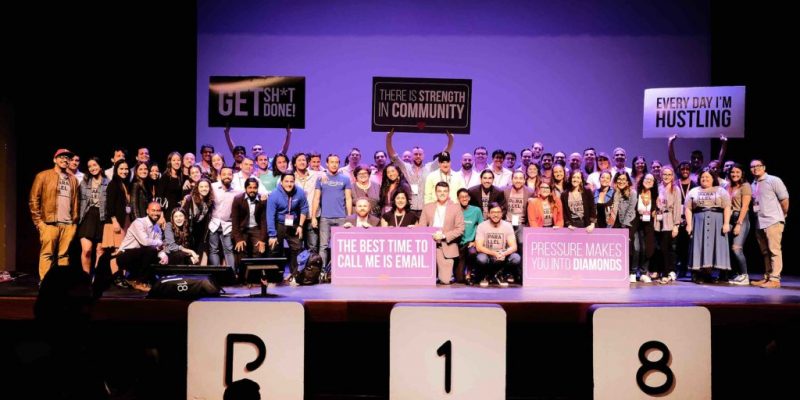 The Parallel18 innovative business accelerator joined the select group of regional partners of Google Developers Launchpad with the aim of supporting the growth of the startup ecosystem in Puerto Rico.
Google Developers Launchpad is a Google subsidiary that operates a global acceleration program to help startups outside Silicon Valley grow. As part of its ecosystem strengthening strategy, it establishes alliances with recognized independent accelerators in Latin America, Africa, Europe and Asia.
Parallel18 is a startup accelerator attached to the Puerto Rico Science, Technology and Research Trust whose objective is to promote, support and give visibility to entrepreneurship on the Island. Since its founding in San Juan in 2015, it has supported more than 200 startups from Puerto Rico, the United States and different countries in Latin America, Europe and Asia, achieving international attention for the innovation and local technology ecosystem.
The "Parallel 18 Powered by Google Developers Launchpad" initiative will connect the Puerto Rican organization with an elite group of accelerators around the world, facilitating the exchange of information and leveraging resources. Parallel18 will also have access to Google's global network, data from the company's startup programs that are based in Silicon Valley as well as more than two decades of research and knowledge on best practices on business development, products and equipment of massive scale.
"This alliance with Google Developers Launchpad allows us to instantly expand access to experienced speakers and mentors, who are key to being able to offer a high quality and relevant business development curriculum for entrepreneurs," said Eduardo Padial, Operations Manager of Parallel18 and who leads the curriculum structure of the accelerator.
Read also: iPhone 11 Pro Max: Price, Specification, Release date
For his part, Sebastián Vidal, executive director of Parallel18 said that "our graduates emphasize that the educational component and mentoring with local and international experts is the greatest value of our acceleration and pre-acceleration programs. By joining Google Developers Launchpad we are redoubling our commitment to support entrepreneurs in their global expansion efforts. "
"In recent years, we have worked to generate new bridges between Latin America and the United States. Puerto Rico represents a gateway for entrepreneurs from all over the world, who want to develop the Hispanic market in the United States. Thanks to parallel18, the startups on the island and in all latitudes can now enjoy the benefits of our launchpad program." said Kevin O'Toole, global leader in strategy, operations and partnerships at Google Launchpad.
Alliance – Parallel18 
As part of the alliance, speakers from the Google network will be part of the Startups of Puerto Rico Speakers Series offering talks and workshops open to the community.
"In the coming years, markets outside Silicon Valley will increase their impact on the global startup and technology ecosystem. And even though starting a business is easier now than ever before in history, access to successful methodologies, mentors Ecosystem experts and best practices developing companies continue to be disproportionately distributed, "O'Toole explained.
Google Developers Launchpad does not take actions from companies that participate in the program, but instead focuses on developing companies and their ecosystems in the long term. The Google executive added that the "Powered by" program was created so that these innovation communities around the world can support each other by sharing data, lessons learned and resources.