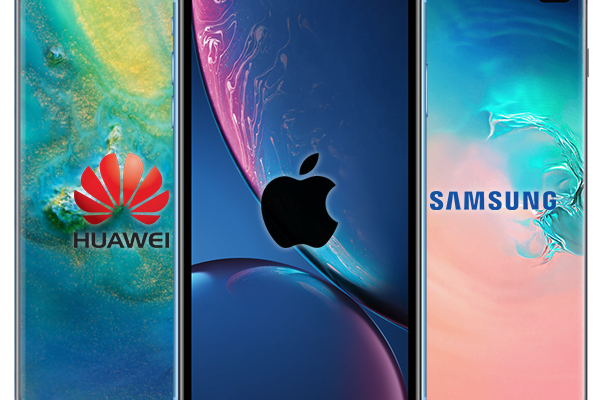 Latest scenario of Q3 figures came up, reinforcing previous figures. Samsung continues to dominate the smartphone market, with Huawei further evading Apple.
Although the smartphone market continues to receive constant news, it is slowing down. Consumers delay switching equipment later, seeking to anticipate news.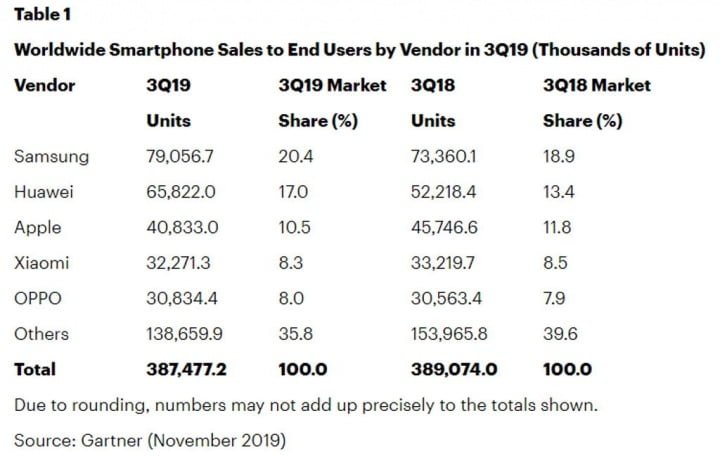 There is a clear upset in the smartphone market. Consumers are changing and adapting to what they really want. They are now looking for a much better value for money and that is why they abandon high-end smartphones. Now the user's choice is for mid-range equipment.
Samsung maintains dominance position in smartphones
This is where Samsung comes in and strengthens its position, managed to grow in the third quarter of 2019. Other competitors have also managed to regain market share, including  Huawei, Samsung and OPPO gain more space with mid-range offerings.
Apple is losing market share and selling less
The American brand Apple iPhone registered a 2-digit drop in its sales. Thus, it shows the sales of 40.8 million on the iPhone, which represents a 10.7% drop in value a year.
Huawei keeps growing even with problems
The Chinese brand Huawei had everything to lose with US sanctions, but managed to recapture the market. The figures of third quarter shows that Chinese brand jumped the  double-digit growth and the 65.8 million smartphones sold are up by 26% year-on-year basis.
Gartner expects this to be just a passing moment, with 5G coming soon and bringing an increase in consumption in this market again. Brands will have to wait for 2020 for even greater growth, as only as the smartphone exchange be made.
Let's now enter a rich time in sales. Year-end raises sales and could bring Apple back on a recovery path. Of course competitors will also grow and shake the market.
Read also: iPhone XR dominated the smartphone market in the first half of the year