Global
Samsung introduces the future of Life Connecting at CES 2019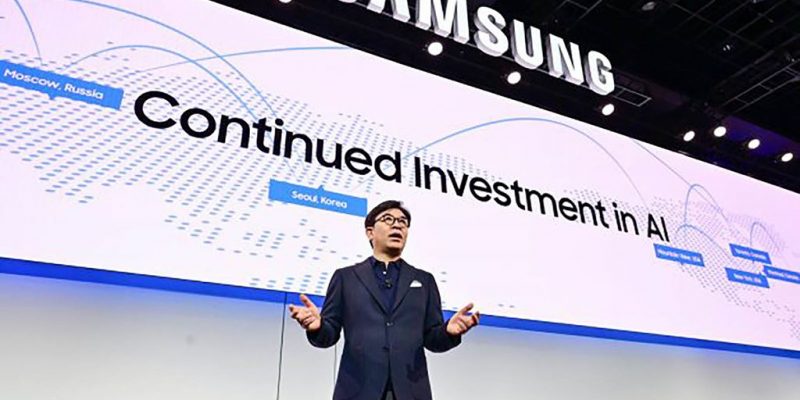 Samsung announced its investment strategy in Artificial Intelligence (AI), Internet of Things (IoT) and 5G to realize the company's vision of a Connected Life.
The driving force for Samsung's Life Connection philosophy comes from IoT, 5G and AI working together on devices, to create a seamless experience. Since combining SmartThings application and introducing SmartThings Cloud, SmartThings ecosystem has grown significantly. SmartThings registered users increased by 220% and application installs increased by 61%. The number of partners participating in this ecosystem has also increased by 44 percent. Today, consumers can enjoy SmartThings experience with devices from leading brands such as Amazon, Google, Bose, Sylvania and Plume.
Samsung has taken advantage of its telecommunications leadership to make great strides in bringing 5G connectivity to consumers. Samsung is the owner of the ETSI patent, has registered more than 2,000 essential patents for 5G by November 2018. And this is the first company in the world to receive FCC approval for equipment. The company has helped commercialize the 5G network for home and mobile phones with major US carriers and all three mobile operators in Korea, with additional tests being conducted in Europe and Asia. Samsung is also committed to bringing the power of 5G to consumers, with a 5G smartphone coming out in the first half of 2019.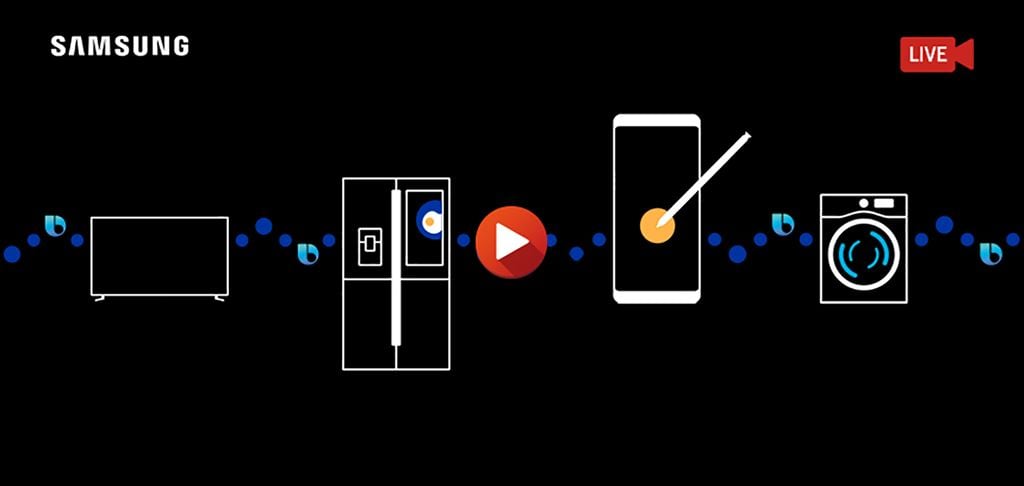 Samsung believes that AI is extremely useful to help a complex world become simpler. As a result, the company has established seven global AI Centers and is applying unique technologies to its products and services. And to make sure Samsung can work with the best and most innovative resources in this area, Samsung NEXT and Samsung Strategy and Innovation Center (SSIC) have invested in more than 20 AI-related startup companies in the past five years.
Samsung announced the first Exynos chip specifically for the automotive industry
Bixby is designed as a way to use the Galaxy smart phone for users. Today, it is growing to become an open, advanced AI platform to support more and more devices. The company announced that Bixby Intelligence will be included in the 2019 QLED line, high-end TVs, smart devices such as refrigerators, washing machines, air conditioners, as well as mobile devices, AI speakers and more. In addition, Bixby is continuing to move himself towards the robot platform and the new Digital Cockpit cockpit.
Uber, Ticketmaster and other companies are now using Bixby to make their service smarter. Today, Samsung announced a new partner, iHeartRadio. And Bixby will continue to grow as more new partners, like Google, join the ecosystem.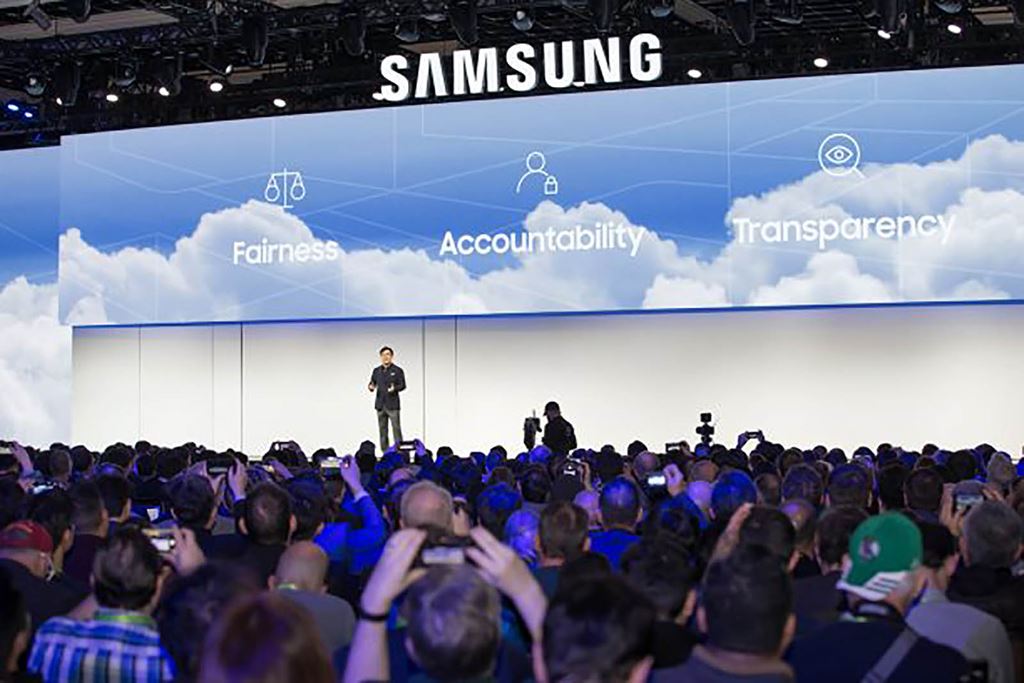 Samsung has introduced the largest 98-inch QLED 8K ever, complementing the 2019 product line with 65-inch, 75-inch, 82-inch, and 85-inch versions. Equipped with 8K Quantum Processor chip, 8K 2019 product line will bring image quality, design, the best smart features in various sizes. In particular, all are shown in 8K resolution, Samsung's exclusive AI-based technology can identify and upgrade any content, regardless of native resolution, quality close to 8K. This is Samsung's smartest and most powerful TV to date.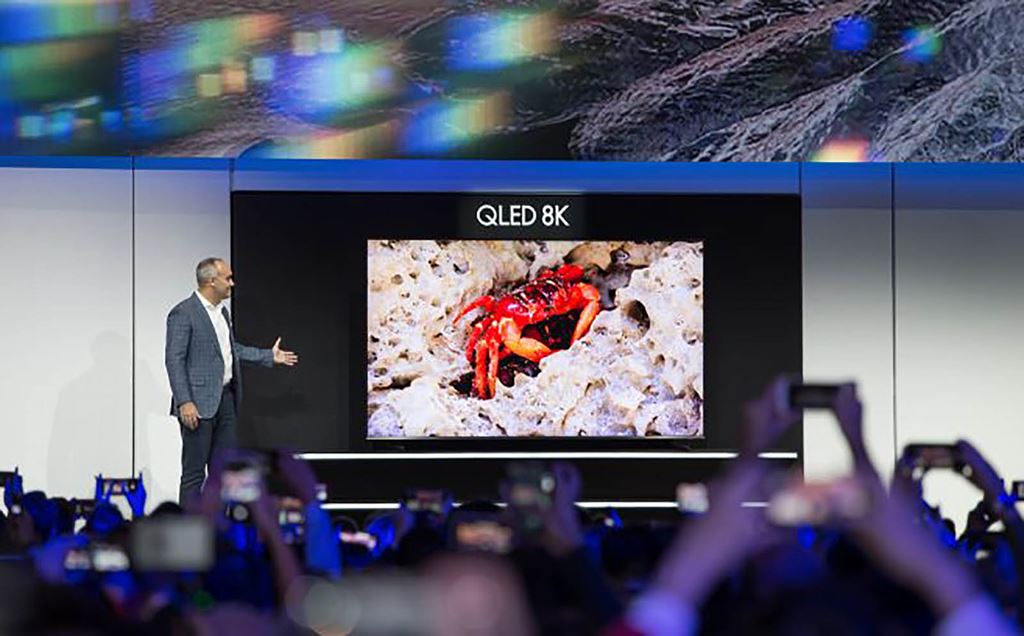 In 2019, Samsung Smart TVs will provide more ways to find content and be compatible with more connected devices. With the innovative AI algorithm taking advantage of users' subscription services, favorite content and TV viewing habits, the Universal Guide guide helps users find the perfect program to view easily. Users also have more options to quickly find and control their favorite content simply with the new Bixby and AI Remote as well as more ways to control their Samsung TVs through Amazon Echo and Google Home.
[penci_related_posts dis_pview="yes" dis_pdate="yes" title="Stories You May Have Missed" background="" border="" thumbright="no" number="4″ style="grid" align="none" withids="" displayby="cat" orderby="date"]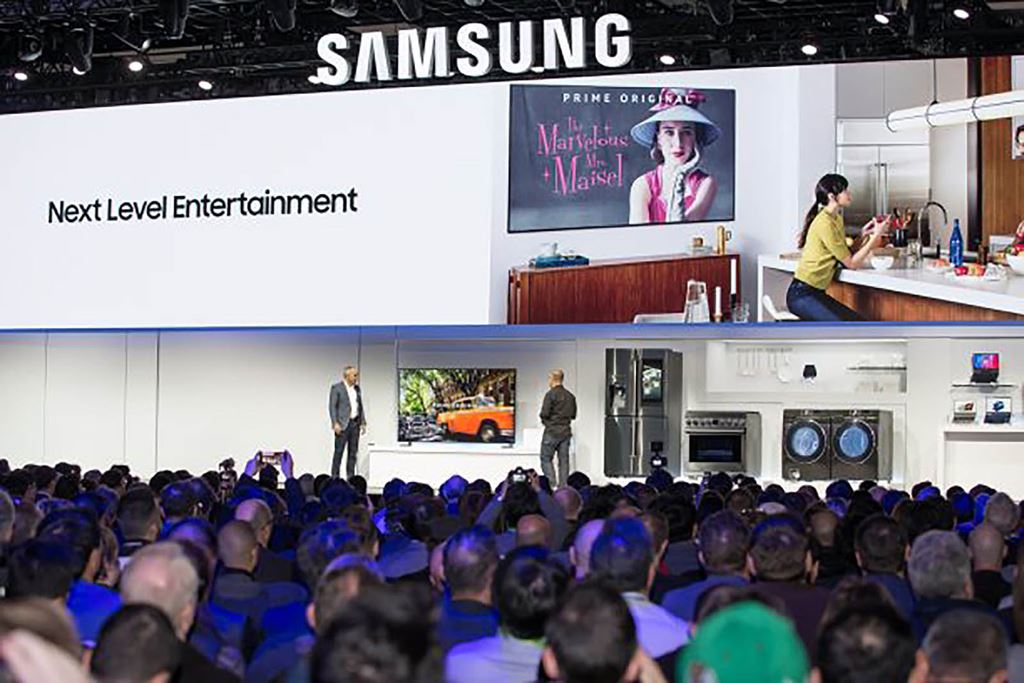 Samsung also offers iTunes Movies and TV Shows and supports Apple Airplay 2 on Samsung 2019 Smart TVs starting this spring. Support on Samsung 2018 Smart TV will be provided through software updates. For the first time in the industry, the iTunes Movie app and the new TV Program will be unveiled exclusively on Samsung Smart TVs in more than 100 countries. AirPlay 2 support will be available on Samsung TVs in 190 countries worldwide.