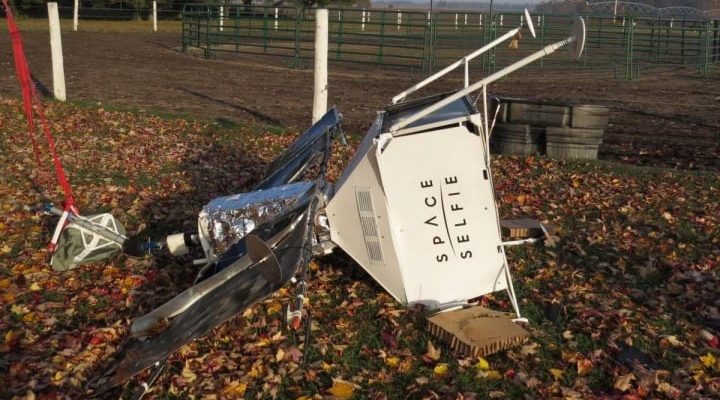 Samsung the SpaceSelfie satellite was the latest technology milestone from the technology achieved from its Galaxy S10 5G. In order to offer its users the opportunity to take a selfie of themselves with the background space, one of these phones has been launched into the atmosphere.
A few days later, the satellite crashed in the middle of a farm in a rural Michigan state.
The Samsung SpaceSelfie satellite
Through the SpaceSelfie satellite, Samsung wanted to demonstrate its leadership spirit and redefine new standards for mobile technology. Thus, with a 200-hour trip on the edge of the earth's atmosphere, the Galaxy S10 5G has been demonstrating its level of innovation from Samsung.
In practice, a high altitude balloon was launched on a platform in South Dakota in the United States. In that balloon was a personalized cargo box and inside it the Galaxy S10 5G. The goal was to reach 64 900 feet in altitude (about 19,800 meters).
On Earth, SpaceSelfie contest participants would have the opportunity to create a photograph of their faces in space by taking a selfie with their smartphones and uploading it on the Samsung Hobby Control Mission website.
Mission completed successfully… minus the fall
After entering the atmosphere, Samsung has scheduled the satellite landing. However, the descent did not happen as desired, eventually falling prematurely due to weather conditions.
Last Saturday morning, in rural Michigan, Samsung's SpaceSelfie satellite crashed on a farm. A road close to the site was eventually cut off from traffic due to the incident.
Still, according to Samsung, the Mission is complete and the bottom line is positive. "Full Review: They were all fantastic." Reads the page dedicated to the Mission.