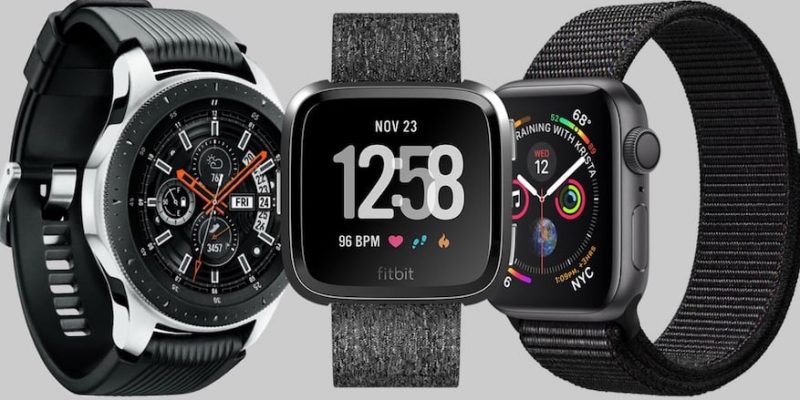 The offer of smartwatches does not stop. Xiaomi, for example, is preparing to market a smartwatch inspired by Apple Watch. But there are other brands that already do, and others that prefer to keep the design as close as possible to a traditional watch.
We have three options to suggest you best smartwatch
Either way, low cost options exist and are in high demand. As such, we have three options to suggest you.
Xiaomi Huami Amazfit Bip Lite
Firstly, we suggest the smartwatch Amazfit Bip Lite. It is then a smart watch from Huami, one of the hallmarks of the Xiaomi ecosystem. It is a model with 1.28″ square screen, which brings us to the Apple model, with a crown on the side.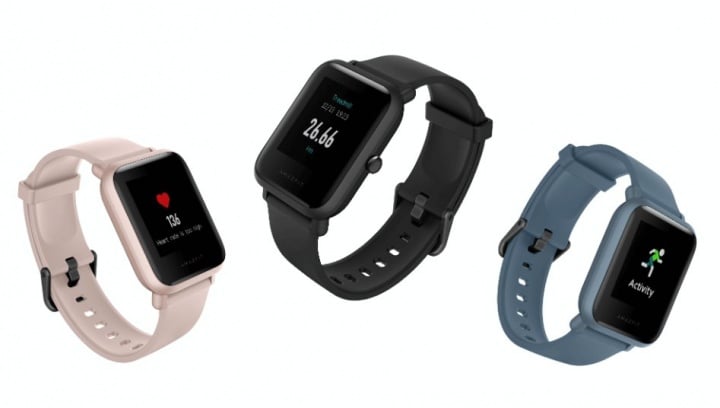 Smart Watch has a heart rate sensor and a 3-axis system acceleration sensor. Its battery has 200 mAh and guarantees a range up to 45 days.
It is suitable for various sports including swimming as it is certified for 3 ATM. Additionally, it allows you to monitor sleep. Having no GPS, it records the track of your activities if you keep your smartphone close, such as the Mi Band 4.
Finally, the price of Amazfit Bip Lite is $64.99, Available on Amazon.
Microwear L9
With a more traditional design, the suggestion goes to the smartwatch Microwear L9. This is a model that allows all interaction with the smartphone, receiving the various notifications and acting as a shutter for the camera.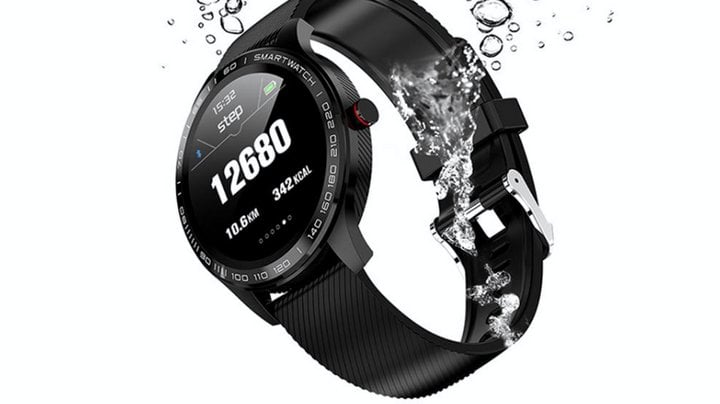 It has sensor for measuring heart rate, blood pressure and blood oxygen. It thus monitors various sports and also its daily activity. An advantage of this product are the reminders of physical inactivity, something that is very useful in today's society. Additionally, it offers IP68 certified water and dust resistance.
Available on Amazon for $25.99 with free shipping
B57C Sport
Allows you to monitor various sports, indoor and outdoor, including swimming. The latter is guaranteed by the IP67 certificate.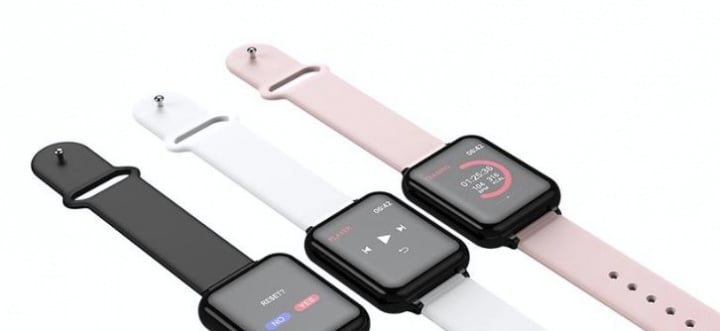 Its square screen also brings us to the look of Apple Watch. This screen is 1.3 inches and is in color. Finally, it is compatible with Android and iOS, like the other models.
Available on Amazon for $45.17