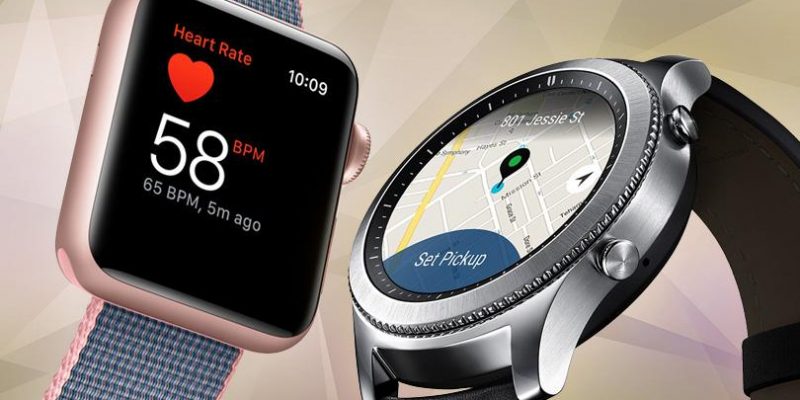 Many questioned the true usefulness of a smartwatch and predicted that they would stop being on the market just because they were not needed. Such a prediction was wrong and today the smartwatch market is growing with Samsung and Apple leading.
The offerings are becoming more numerous and with better assets. Even with more manufacturers on the market, the technology giants are the ones who dominate.
Today in each, and increasingly, smartwatches and other wearables are a constant presence. Market proposals are more suited to what consumers want and so sales are growing.
Strategy Analytics figures for the third quarter of 2019 point to growth in this market of around 42% year-on-year.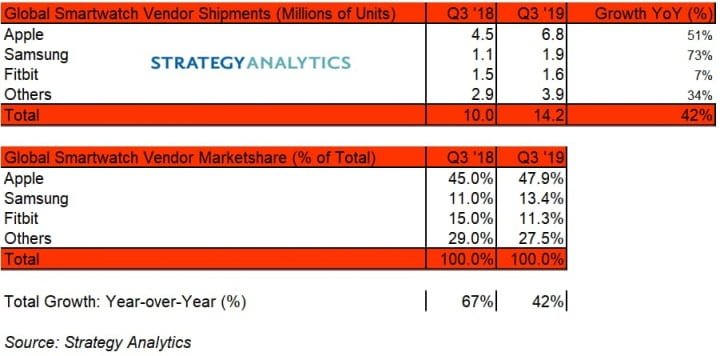 Apple and Samsung are dominant and selling more, contrary to the idea that the market would stagnate. Proof of this is shown in the latest figures, which clearly show that this is a growing market dominated by these two manufacturers.
The biggest growth was Samsung, which increased the number of smartwatches sold by 73%, from 1.1 million units in the third quarter of last year to 1.9 million in the same period this year.
Apple and Samsung are smartwatch dominant and selling more
This has increased the South Korean company's relevance in the global smartwatch market and is now responsible for 13% of all worldwide handset sales in this segment.
Apple also saw a 51% growth in third quarter sales over last year. The company sold 6.8 million Apple Watch units, compared to 4.5 million last year.
This growth has made Apple responsible for nearly half of all smartwatch sales worldwide, accounting for 47.9% of smartwatch sales.
Despite this reality, this could change soon! Google's purchase of Fitbit could shake the market, especially in its ambition to make Wear OS more used.
Read also: Smartwatch: From smartphone to wrist with low cost solutions