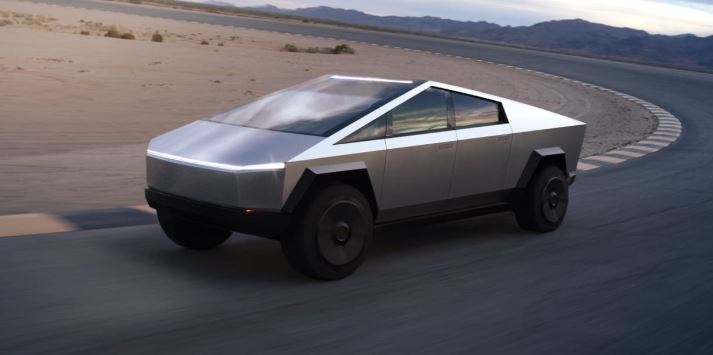 It was very curious that millions of fans were waiting for the arrival of Tesla's new pickup, Cybertruck. Elon Musk, over the last few months and especially in the last few hours, has uncovered a lot of information, including the official Mars van!
But before you get to our neighboring planet, know all the details about this Tesla electric vehicle. Set in a competitive segment, it promises the versatility and power of a van with the performance of a sports car.
Tesla Cybertruck had been awaited for several months. In European markets, pickups are uncommon and usually only purchased by companies. However, in the US the reality is different and the vans in this segment are very popular and popular.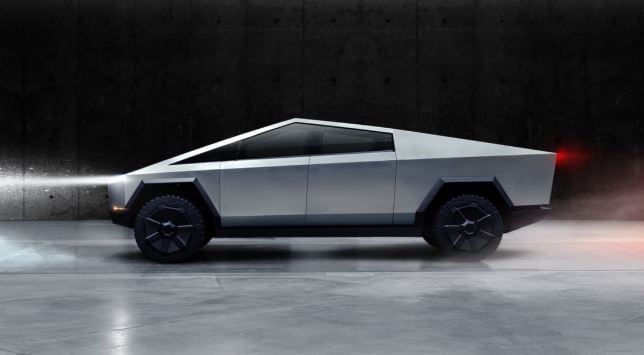 In this sense, the manufacturer of Model S and Model 3 decided to change its approach. Its CEO, Elon Musk, has been unraveling various details over recent times. Most of them related to the design, which claimed to have a style worthy of the movie 'Blade Runner' and was inspired by the Lotus Esprit S1 of the James Bond movie 'The Spy Who Loved Me'.
Cybertruck design influenced partly by The Spy Who Loved Me 
– Elon Musk (@elonmusk) November 21, 2019
In addition, and even before the official presentation, Elon Musk once again delighted his Twitter followers by indicating that a special version of Cybertruck will be the official Mars van!
Tesla Cybertruck (pressurized edition) will be official truck of Mars
– Elon Musk (@elonmusk) November 21, 2019
Cybertruck design influenced partly by The Spy Who Loved Me https://t.co/HKBzxFNfzm

— Elon Musk (@elonmusk) November 21, 2019
Therefore, and as planned, Tesla Cybertruck was introduced to the world. The most outstanding aspect of course is its design. Obviously you will not be pleased by all, but it is undoubtedly bold and unlike anything we currently have on the market! With the official presentation, the image presented by Elon Musk a few months ago now makes more sense.
The exterior of the van is made up of a stainless steel exoskeleton that Tesla calls Ultra-Hard 30X Cold-Rolled. According to the manufacturer, this gives the vehicle a rigid, almost impenetrable structure that is safe for passengers and resistant to elements.
Highlighting the durability and resistance to the 'elements', Elon Musk wanted to demonstrate the strength of his pickup's glass. During the presentation, a metal ball was thrown by two to the glass and the result was at least caricature.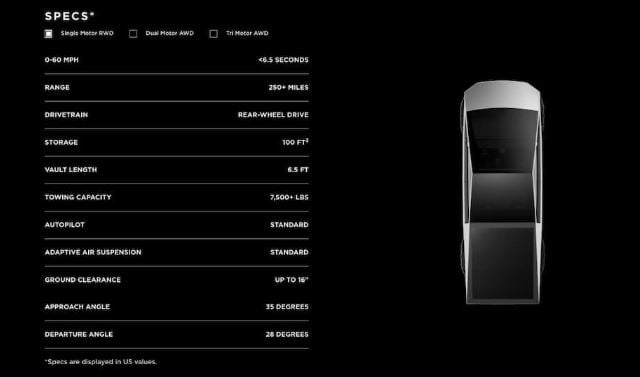 Purposeful or not? That only Elon Musk and his Tesla collaborators will know!
Tesla Cybertruck Pickup Specs
Like other vehicles in the current range, the pickup will be powered by battery-powered electric motors. Tesla has now made three choices available to the consumer: a single rear-axle (RWD) engine, two all-wheel drive (AWD) engines, and three AWD engines.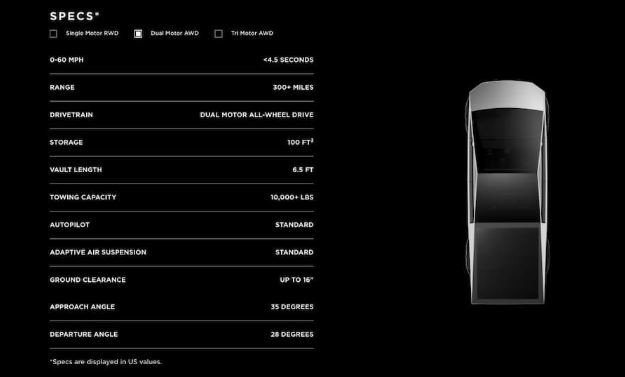 Differences between engines are distinguished above all in performance, range and load capacity. The top model with three engines can carry more than six tons of cargo, has a range of over 800 km and completes a start from 0 to 100 km / h in less than 2.9 seconds!
In addition to powertrains, adaptive suspension is standard on all models. Inside we also have a capacity for six people, typical Tesla infotainment system with 17″ screen and Autopilot.
In the North American market, Tesla Cybertruck will compete with the famous Ford F-150. Tesla's offer starts at $39,900 in the base version. The two-engine version costs about $10,000 more and the three-engine version costs $20,000 more than the base model. The van can be ordered from the website now.
Pickup production – which Elon Musk claims to hit the Ford F-150 in a war scenario and a straight Porsche 911 – kicks off in late 2021, while the top three-engine version will only be produced from 2022.
What do you think about Tesla's new pickup? Will this concept has arguments to stand out from the fierce competition? What about design, do you approve or find it too peculiar? Leave your opinion in the comments!
Read also: Elon Musk revealed the date and venue of the Tesla Cybertruck pickup