Update:

Google is investigating the issue, will provide an update by 4:00 AM

[penci_blockquote style="style-2″ align="none" author="Google"]Our team is continuing to investigate this issue. We will provide an update by 6/3/19, 4:00 AM with more information about this problem. Thank you for your patience.

We are experiencing high levels of network congestion in the eastern USA, affecting multiple service in Google Cloud, GSuite and YouTube. Users may see slow performance or intermittent errors. We believe we have identified the root cause of the congestion and expect to return to normal service shortly.[/penci_blockquote]
As of 9:30 (GMT) Users reported various Google's and Services/Websites were down.

Stay tuned with us, we will keep providing latest updates from Google as the situation develops.
Google G suite status dashboard status dashboard officially reported the list of services experiencing outage.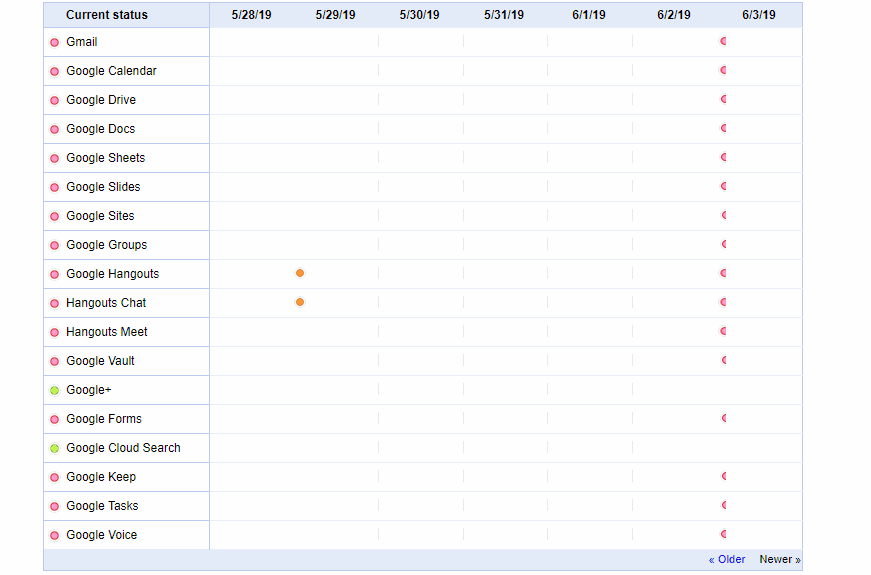 The list of effected services also includes:
Google Analytics
Google Adsense
Youtube
Snapchat
Vimeo
After being unable to access, users took to twitter to share their problems. The outages appear to have started at around 9:00 (GMT).
Is this me or @googleanalytics is dead 💀 again?
Google Analytics Down pic.twitter.com/QpWU5X6yiC

— Axee  (@AxeeNow) June 2, 2019
Yeah, realized I needed to search @Bing to get fresh results. Seems Level3/Google Cloud interconnect is failing hard.

— Russ Jones (@rjonesx) June 2, 2019