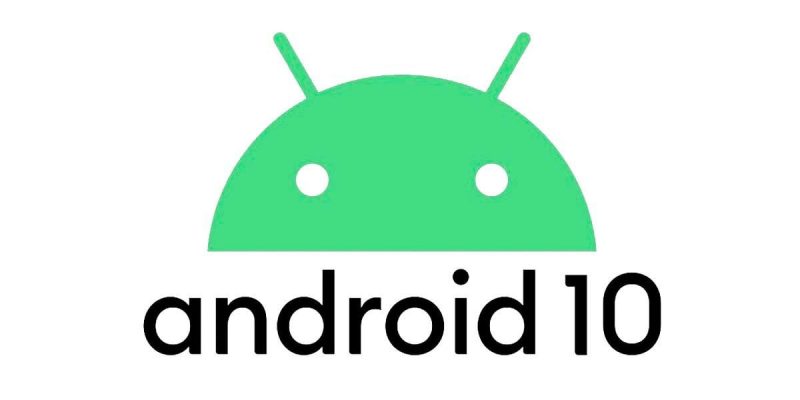 Samsung Galaxy A50 and Xiaomi Mi A2 Lite, two extremely popular mid-range smartphones in their respective generations, finally see the coveted software update with Android 10 closer. Let's proceed in order and find out why.
Samsung Galaxy A50: Certification with Android 10
Samsung Galaxy A50 has made the fortune of the South Korean brand, with extremely positive sales numbers and many consents collected, and now, for the happiness of its owners it finally sees the time to update to Android 10 with proprietary interface One UI 2.0.
Few days ago the owners of the device had to settle for the security patches of February 2020, after starting the tests for the major release reported last month, a fundamental step was finally taken in that direction: certification has arrived by the Wi-Fi Alliance (image below).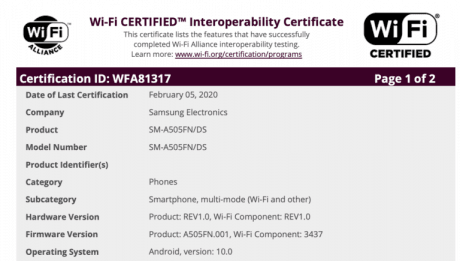 Galaxy A50 has been certified with Android 10 on board and this, despite the road map of Samsung that would set the update to no earlier than April 2020, suggests that the wait may be shorter than expected. In short, soon Galaxy A50 should catch up with its successor, that Galaxy A51 just arrived on the market with Android 10 and One UI 2.0 out of the box.
Xiaomi Mi A2 Lite on Geekbench with Android 10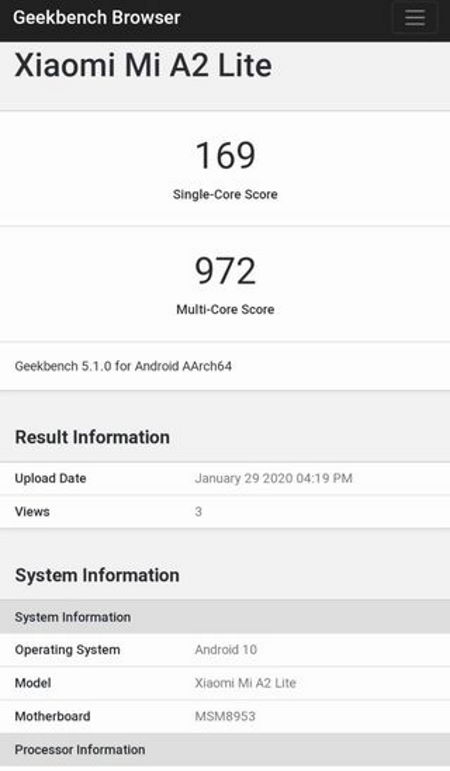 The second sighting is equally interesting, but does not have the same degree of officialism: Xiaomi Mi A2 Lite, as seen in the image above, was found in the database of Geekbench, a popular benchmark platform, with Android 10 on board and the upload dates back to a few days ago (here is the link).
In short, after the official confirmation of the arrival of the update, the roll out of Android 10 for the cheaper model of the second generation of Android One of Xiaomi no longer seems a distant mirage. In the case of Mi A2 Lite, of course, Android 10 will be in its stock version.
Do you own a Xiaomi Mi A2 Lite or a Samsung Galaxy A50? Are you looking forward to the new update? Tell us in the comments.