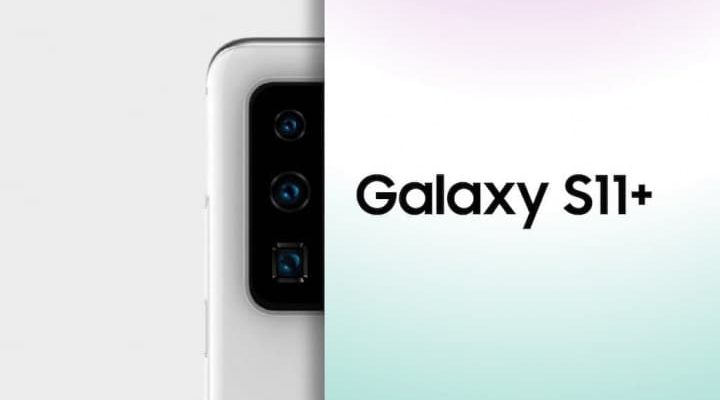 The Samsung Galaxy S11 will be introduced in less than two months, around mid of February. Certification is required in several markets before it is marketed. So as it goes through the process, we get to know more about the famous brand specifications!
This time, passing a certification for Bluetooth, some suspicions circulating online were confirmed.
Samsung is already working on the next high end of the Galaxy line mobile devices. As is usually the case, at the beginning of the year, the South Korean company puts on the market what will be one of the most advanced smartphones for 2020.
So, as is normal, rumors and leaks of information about their specifications are beginning to emerge in the social media platforms.
Once details have been raised regarding the camera – which would incorporate a spectrometer sensor – and its screen, we now learn more about its connectivity technology as well as SIM card support.
Bluetooth certification shows us more specifications of Samsung Galaxy S 11
Famous Korean brand Samsung Galaxy S11 – in several variants – has recently passed a Bluetooth SIG certification. This information was shared on their website along with the code names of the models such as: SM-G988B_DS, SM-G988B and SM-G988BR_DS.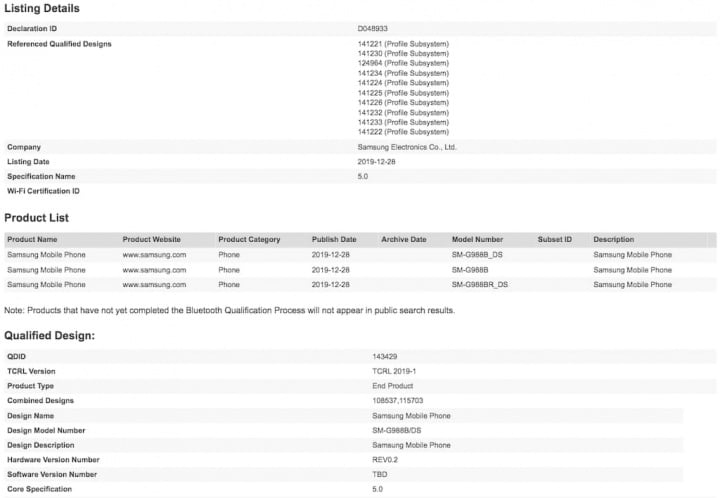 These code names have also been associated with benchmark testing, thus most likely belonging to the Galaxy S11 and its variants.
In this particular case, with DS termination, serious suspicion arises that Korean manufacturer's next flagship mobile phone will support Dual SIM! This was not unheard-of at the company, and rumors gain traction with this new certification.
This is not the first time that the Samsung Galaxy S11 has undergone this type of certifications. Previously, we had learned more about their upload technologies. However, we are waiting for the official announcement by the South Korean manufacturer to know all the details!