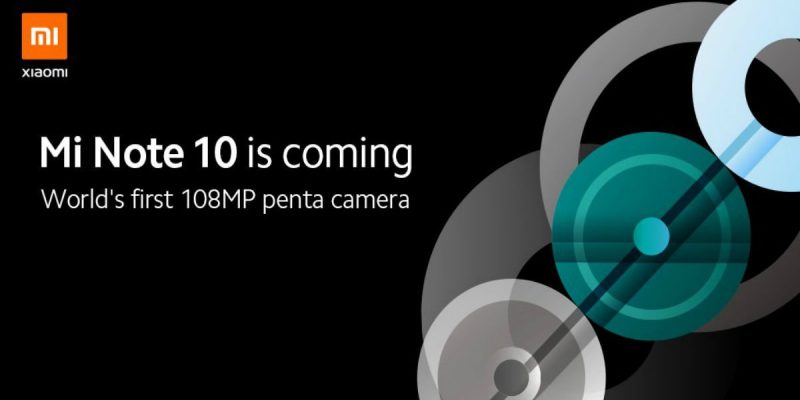 On November 5, Xiaomi will hold a presentation in China to announce the Mi Note 10 OR (Xiaomi Mi CC9 Pro) smartphone. However, it does not arrive alone. It also comes with Mi Watch and Mi TV 5.
This device is expected to be named Xiaomi Mi Note 10 in international markets. By the way, Xiaomi has started to reveal some news about the Mi Note 10. In practice, It already told the world that it comes with a penta 108 megapixel camera. If it was initially thought that this device would arrive in Europe on 11 or 14 November, behold GadgetsFlix site revealed that it arrives much sooner after all. Thus, the Xiaomi Mi Note 10 is releasing in Spain on November 6th.
This device comes with a 6.4 inch AMOLED screen with FHD + resolution. Added to this is the Snapdragon 730G processor. We also have 6 GB of memory and a storage capacity of 128 GB.
At camera level we have a configuration with sensors of 108 + 16 + 12 megapixels. However, it has a 2x optical zoom and a 32 megapixel selfie camera.
Read also: Xiaomi officially introduces Mi Note 10 with five rear cameras and 50x zoom
It will be powered by 4000 mAh battery with 30W quick charge support. Also, noteworthy is the infrared output, NFC and audio output.
However, there will also be a Pro version that comes with a slightly larger AMOLED screen.
It is 6.7 inches and has a refresh rate of 90Hz. This is an important difference from the standard model.
The other is the processor. It is much faster and top-notch. It boasts a Snapdragon 855+ processor. The chipset joins 6 GB of memory and 128 GB of storage. The camera is pretty much the same. With 108 + 16 + 12 megapixel sensors, coupled with 5x optical zoom.
These seem undoubtedly to be excellent bets by Xiaomi. We now have to wait and see how the market will react.