Apps
Huawei's AppGallery will pay 90% of the amount earned to developers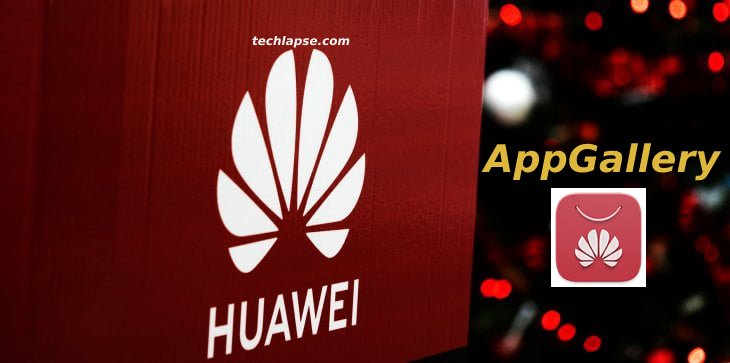 The AppGallery has grown solidly at a surprising rate, and the 3rd largest application store in the world.
More and more programmers are interested and it is no wonder. Now the Huawei platform will pay programmers up to 90% of the value earned from selling applications.
Huawei will pay up to 90% of AppGallery sales to developers
Good news for those who create mobile applications. If you are thinking of developing content for the Huawei app store, then cheer up as the company will pay 90% of the sales value.
AppGallery reveals the new payment formula in its percentage of revenue sharing section of the Preferred Policy.
Thus, programmers who develop education apps for the Huawei store will receive 90% of the amount of revenue obtained from the sale of these apps.
This formula of 10% for Huawei and 90% for the programmer, is valid after the first year until completing 24 months. During the first year, whoever creates the app receives 100% of the amount earned.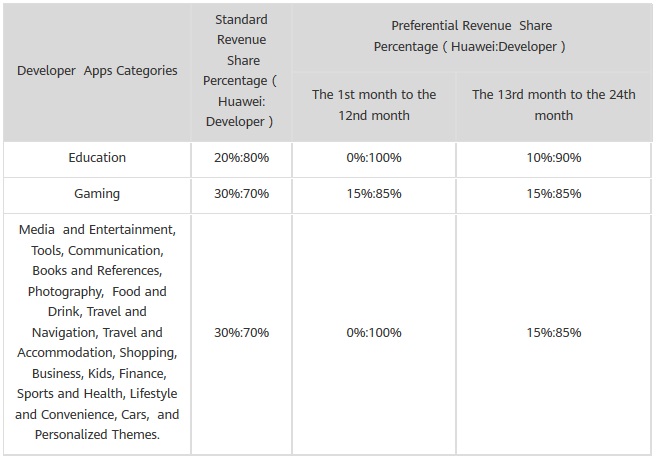 In turn, gaming apps will have a formula of 15% for Huawei and 85% for the programmer, for 24 months.
In the remaining categories, up to 12 months, the programmer receives the entire revenue and 85% until completing the two years.
Programmers have until June 30 to accept the proposal
In order for developers to take advantage of this new calculation, they must accept the contract before June 30, 2020.
This Preferred Policy takes effect on the first day of the month following that in which the developer agrees to the policy. This is if the developer has previously signed the AppGallery Joint Operations Service Agreement.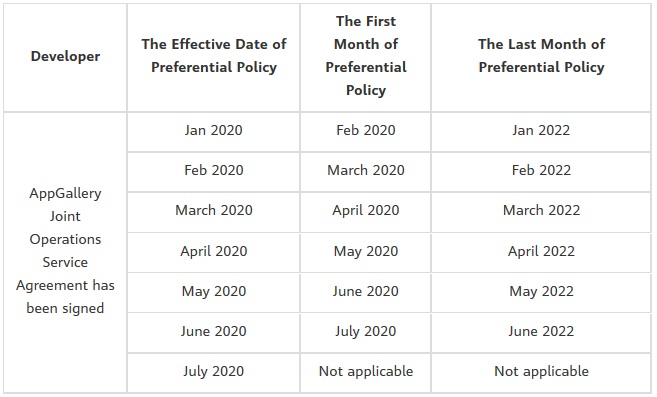 If you have not signed, then this policy starts in the same month. But both groups have until June 2020 to benefit from this new policy.
You can see all the details in the official Huawei site.
AppGallery will pay more than AppStore and GooglePlay
Compared to other app stores, it appears that Huawei will open its pockets to entice and captivate programmers to develop content for its platform.
The payment formula adopted by both AppStore and GooglePlay is 30% for the company and 70% for the programmer.
In 2019, Fortnite did not stay in the Google store exactly because it found the percentage of payment unfair. Thus, the game company, Epic Games, decided to launch its own game store, where the percentage is 88% for the creator and 12% for the platform.