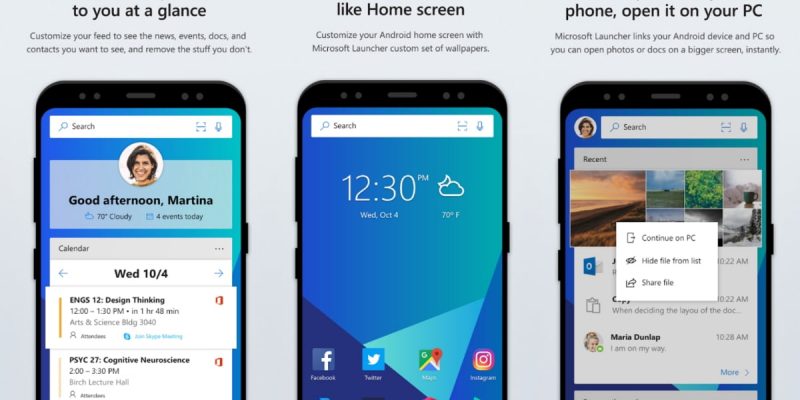 Formerly known as Arrow Launcher, Microsoft Launcher is in fact one of the top five Android launchers for completeness, after more well-known names like Nova Launcher and Action Launcher.
Since the beginning of this year, Microsoft has been working on a new version of its launcher based on a redesigned code to offer new features, such as dark mode, landscape mode, and performance improvements in terms of loading speed, memory usage, use of drums and fluidity of animations.
Microsoft Launcher goes into beta
Now the Redmond giant has started distributing the Microsoft Launcher Preview app to beta users, which was previously available as an alpha version of the launcher.
Users of the beta version of Microsoft Launcher can now experience new features such as the daily images of Bing, support for the dark theme, and the panoramic mode that offers the possibility to view content horizontally.
Even if the new version of Microsoft Launcher is not yet ready for the stable channel, the transition to the beta version is certainly an important step forward towards the launcher that will probably accompany the Microsoft Surface Duo dual-screen smartphone.