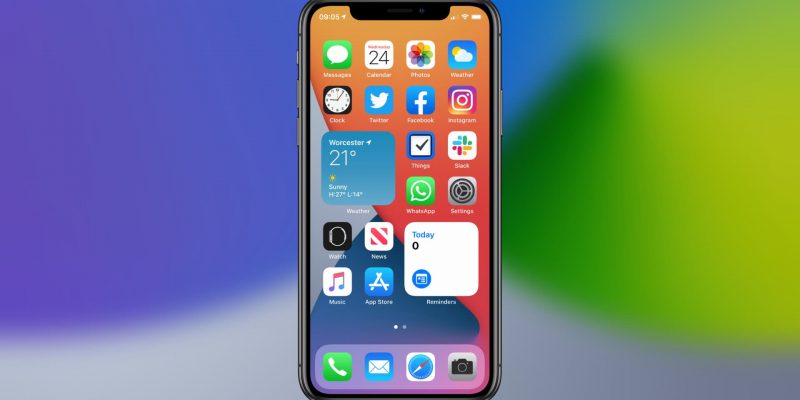 The figure was already high at the first survey but now there is a new iOS 14 adoption record that flies to over 30 percent: this means that it has already been installed and works on one in every three iPhones in the world. An adoption rate that goes 50% faster than that of iOS 13 which, in the first week of its release, had just passed the 20% mark.
If we look even further back, in the same period of time, the previous year the version 12 of iOS had been installed on 19.12% of iPhones, a number that by comparison seems nothing but at that time, when compared with what was recorded by the previous iOS, it was already a record.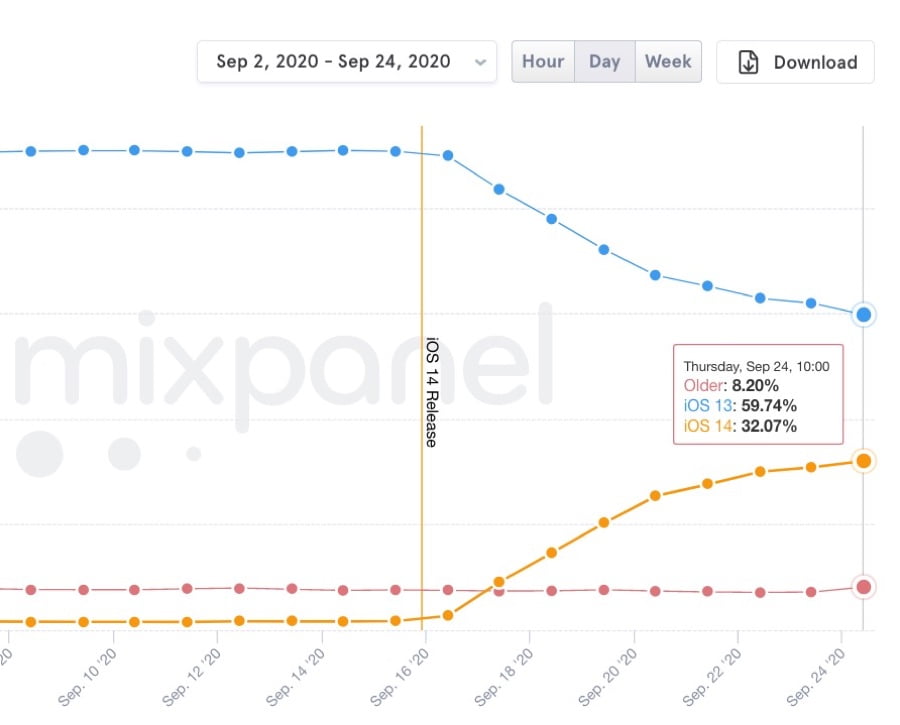 This growth in iOS 14 adoptions over 30 percenter goes hand in hand with the decrease in that of iOS 13, which according to data collected by Mixpanel, which is based on visits to websites and applications that incorporate its own analysis, it is now around 62%, while the use of iOS 12 to date remains almost constant since in the last three weeks it has gone from 7.6% to 7.38%.
The company doesn't say why the adoption of iOS 14 (percentages also include iPadOS 14) is so unusually fast – one possibility is likely dictated by the new App Library tidying up the home screen where, for the first time, they can be placed. also the widgets among the various icons.
The adoption rate of iOS 14 on devices used for work is different. According to Wandera, a company that produces cloud-based security systems, few devices that rely on its database have been updated to the latest version of iOS. Adoption was hovering around 10% at the time it released this figure on Sept. 22. "This may be because IT administrators have more control over the distribution of software updates to their employees' devices."
"There is a growing number of services that now need to be updated and tested by companies to ensure they work with the new version of the operating system" observes Wandera "This is probably why they are delaying the software update of the devices. companies: they clearly want to ensure a smooth transition ».