Mobile
LG G8 ThinQ Render Leak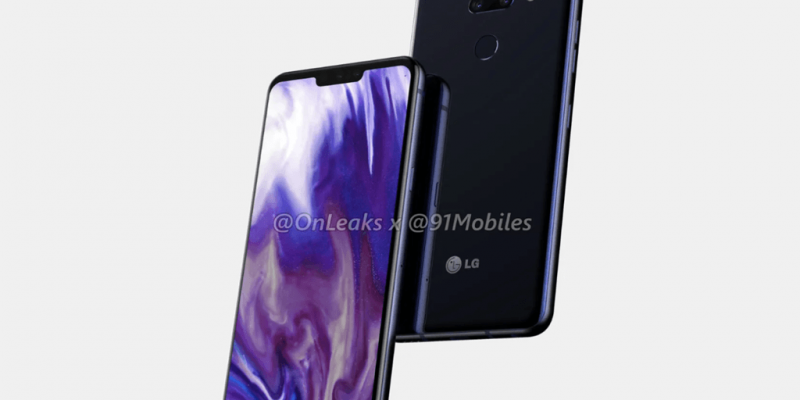 LG plans to launch the highest-end smartphone, G8 ThinQ, at the MWC event 2019 next month
Based on these leaked images, LG G8 ThinQ's design will be quite similar to the predecessor smartphone G7. LG G8 ThinQ still has screen, 6.1 inch size, 19.5: 9 ratio. The thin bezel and bottom edge are not too big. Instead of a dual-placed dual camera, this system on G8 ThinQ is horizontal. Fingerprint sensor implemented on the back.
Thus, LG G8 will be equipped with two 8MP selfie cameras + 5MP. Meanwhile, the voice speaker is replaced by a new technology that emits sound from the touch screen, called "sound on display". And luckily, the 3.5mm audio port remains.
LG G8 ThinQ is about 152 x 72 x 8.4mm in size. The large capacity G8 ThinQ will use the Snapdragon 855 processor and 6GB RAM. Another recent report said that LG will equip a second secondary screen for the G8. The secondary screen will be paired with the main screen, to become a 7.1-inch screen tablet. However, this tablet will not be able to fold the screen, and it is still unclear how this pairing mechanism works.