Mobile
Samsung foldable phone is finally revealed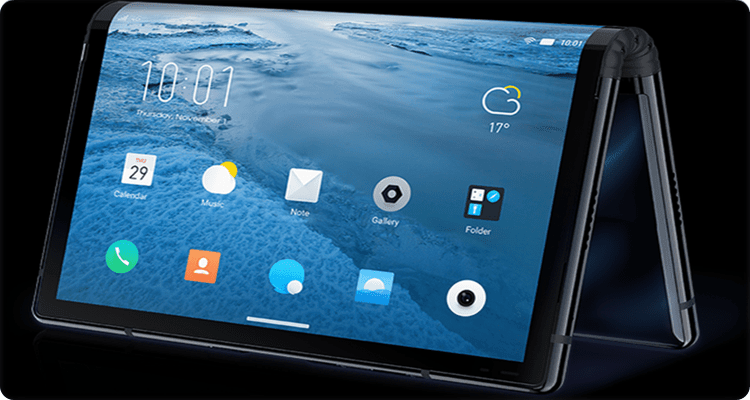 Samsung officially released folding screen Infinity Flex display: internal and external dual screen
After several months of rumors, leaks and warm-ups, Samsung finally officially released its first folding screen device, Infinity Flex display, in the early hours of the morning!
In the traceable news records, Samsung has started research on folding screens at least five years ago. As early as 2013, a South Korean analyst said that Samsung showed a Galaxy 3-sized folding screen device. . But until today, Samsung officially launched the device.
As for the implementation of the folding screen, Samsung adopts a dual-screen design. The device has a whole large screen similar to a tablet. The device can be folded inward. After folding, a small screen on the outside of the device will light up for the user to view the notification. Take action.
Moreover, Samsung's Infinity Flex display does not have a hinge design, and there are no unpleasant bulges and depressions in the middle of the screen. Although the thickness of the device will increase after folding, the visual inspection is not unacceptable.
At the press conference, Samsung also mentioned that it is developing a very thin Flex panel, even after folding, its thickness is still very good control, the size is 7.3 inches after deployment.
In conjunction with the device, Samsung introduced the One UI, which ensures that users can seamlessly switch between dual screens, while allowing users to run three programs simultaneously after expanding the large screen.