Mobile
Samsung's folding screen smartphone to be named 'Galaxy Winner'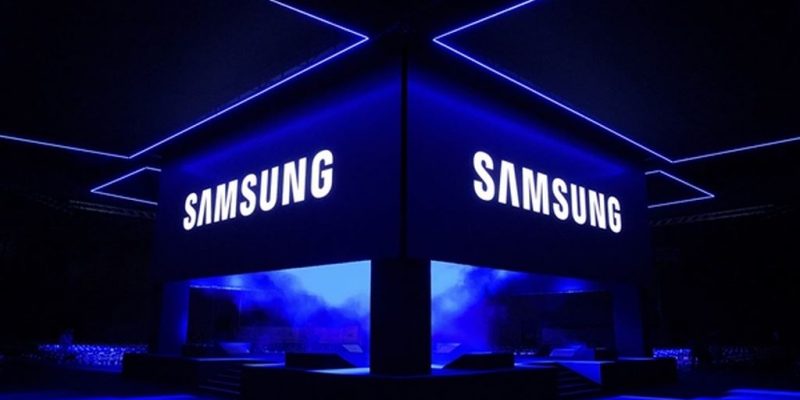 Popular Twitter Ishan Agarwal has just shared on its personal page that Samsung will name the screen folding device as Galaxy Winner.
According to a Tweet of the famous Leaker Ishan Agarwal, who recently shared a lot of leaked information about the Galaxy S10, Samsung's folding screen phone will be named Galaxy Winner. And if this comes true, there's going to be an unexpected event because the company has registered the brand for two new phones called Galaxy Galaxy Fold and and Galaxy Flex.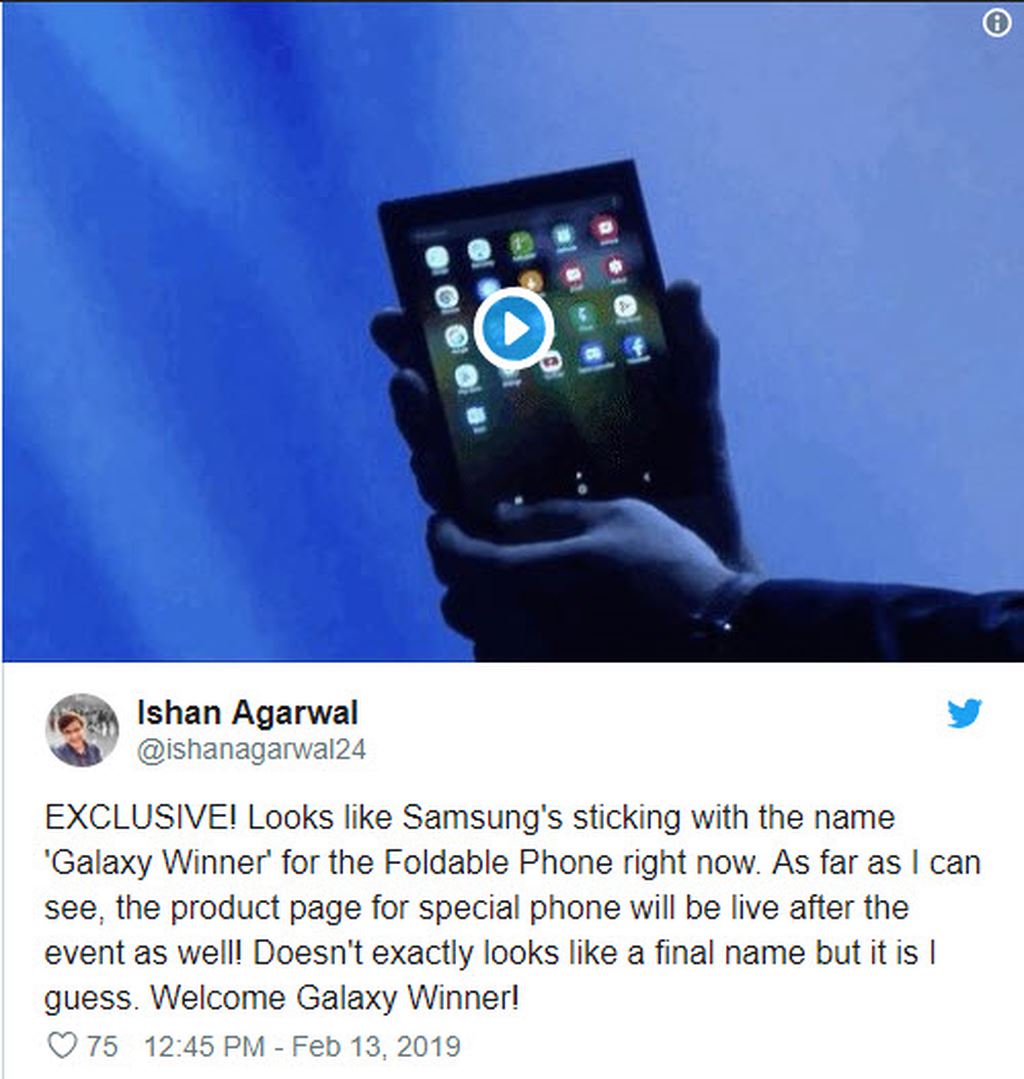 Agarwal also said that the Galaxy Winner product page will be released after the Galaxy S10 launch and January 20. Samsung may also introduce Galaxy Winner in the MWC 2019 press conference and release the device's product page. However, there is no confirmed information so Galaxy Winner will not be able to appear at the launch event on February 20.
The source slowly said that Galaxy Winner doesn't seem to be true, but according to information provided by Agarwal, this is exactly the first Samsung folding smartphone name.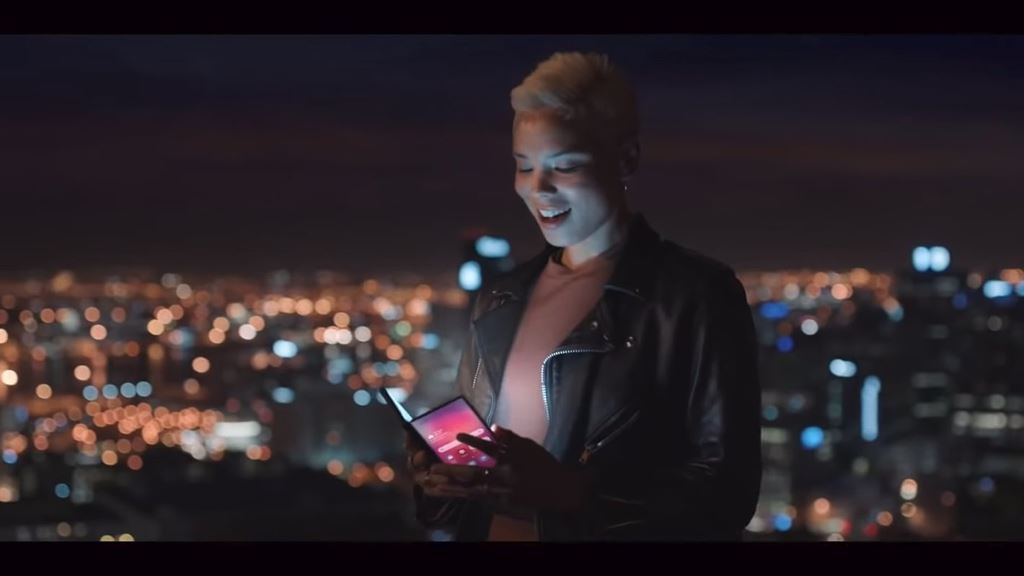 At the developer press conference late last year, Samsung demonstrated a smartphone with a demo folding screen. The design of the machine is placed in a heavy shell but most of us understand how it works. Its main screen will fold in and the secondary screen on the back will turn on and allow users to continue using the device.
The upcoming smartphone was accidentally displayed in the video on Samsung Vietnam Youtube channel. However, it is still uncertain whether this is a folding screen device that the company is about to launch, but it is likely that the final product will have a similar design.
Some predict Samsung will announce the device on January 20 or will be at the MWC 2019 event, but this is only a guess and it is likely that both cases are wrong. However, it is almost certain that Samsung will mention this device in this way or another at the February 20 or MWC 2019 press conference to attract everyone's attention.