Mobile
Xiaomi files a patent for smartphone with integrated TWS headphones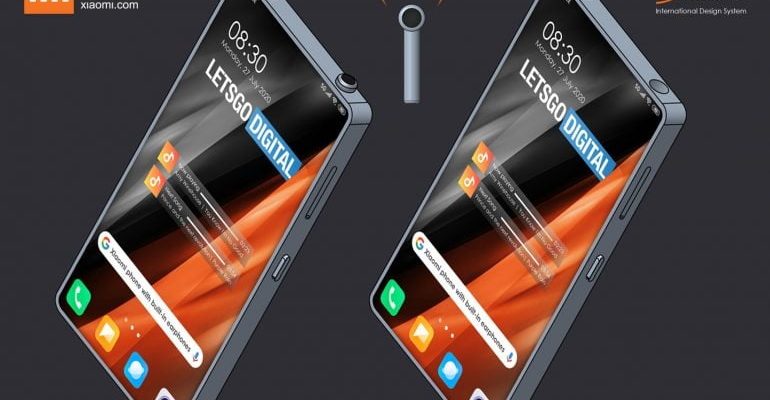 The absence of the 3.5 mm headphone jack inside today's smartphones has pushed the market towards the development of wireless solutions, such as true wireless headphones that nowadays is becoming more and more popular. Users equipped with these products are normally forced to carry even the small case of the headphones, but Xiaomi would have found an unprecedented solution to all this.
True wireless headphones integrated into the device
Thanks to some information related to The Hague International Design System, a section of the WIPO (World Intellectual Property Office), and related to two patents, it is possible to discover something more about the design of a rather particular Xiaomi smartphone. The smartphone would be equipped with an edge-to-edge panel with front camera under the display and an accessory directly integrated into the smartphone.
Those little protrusions along the upper short side of the smartphone are nothing but true wireless headphones. The Chinese giant would be studying a way to store the wireless device directly inside the frame of the smartphone, a bit like what it is possible to do on the Samsung Galaxy Note range with the S Pen.
The peculiarity of these true wireless headphones is their terminal portion equipped with a system that allows the speakers to move freely. In this way, once stored inside the smartphone, they would act as a speaker to listen to music or to call hands-free. Although it is a patent and not a finished product, there are some considerations that Xiaomi must necessarily take into consideration.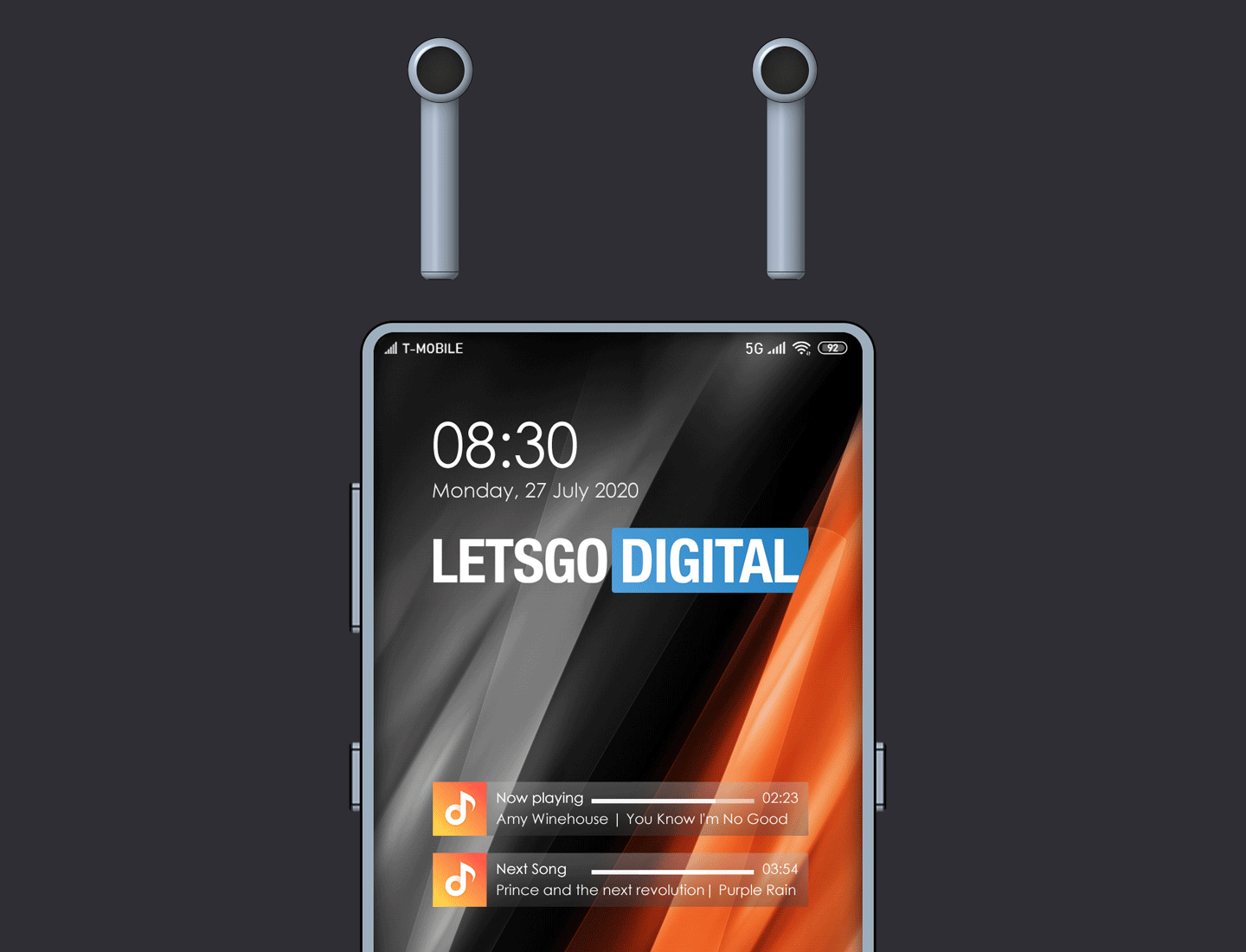 The implementation of this system would inevitably lead to a substantial increase in the thickness of the smartphone and the evident difficulty in guaranteeing the watertight seal in case of contact with water and dust .
What do you think of this smartphone? Would you ever buy such a solution or would you rather rely on the classic true wireless headphone case?