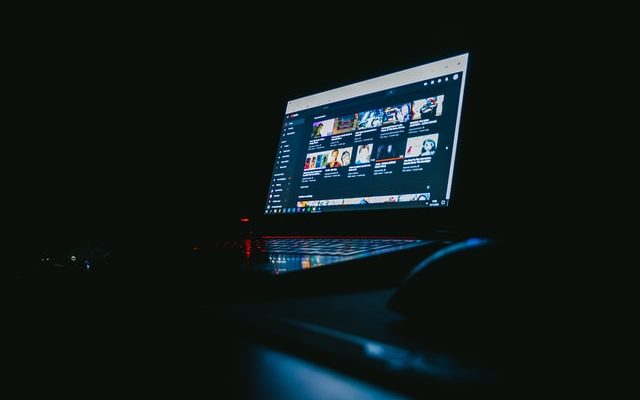 If you like playing games, and they are something that you're good at, perhaps you'd like to try to make some money on the side and showcase your skills. Streaming your gameplay coupled with the skills you have can make you some extra income.
Also, there are a ton of streaming services available at the moment, and there are more appearing in the gaming industry as we speak. So, if you're into it, we're going to discuss how to start streaming on YouTube Gaming.
What Is YouTube Gaming?
It's a subsection of the YouTube video platform owned by Google, and you can watch top players display their skills live on it. Used for gaming competitions or pure entertainment it's similar to Twitch, and gamers provide great gaming tips and tricks there.
Apart from live streaming, you can also experience on-demand streaming like you would on YouTube. With regular YouTube streaming, you can subscribe to channels and watch their content with regular updates.
However, YouTube Gaming lets you follow specific games instead of subscribing to a particular channel. The top live games are displayed on the homepage, but there's also a trending section and a recommended one based on your subscriptions.
How to Stream on YouTube Gaming?
Any typical gamer can try streaming on YouTube Gaming, but if you want to become an epic gamer on this streaming platform, you need to think about your streaming type, which game you're going to play, what equipment you'll use, and the right software for the job.
1. The Streaming Type
This refers to which kind of gaming streamer you aspire to become. Being successful in streaming doesn't mean you'll just log in, hit the stream button, and play the game. You need to consider these streaming types so you can build your image around one:
Competitive gamer

: If you're this type of streamer, then you'll probably focus solely on your gameplay. This way, you'll display your mastery of the game you choose and show others neat tricks to defeat their enemies.

Personality streaming

: This refers to gamers who want to display their personality more. Sometimes, it's more enjoyable to watch someone with great jokes and commentary giving you a

gaming guide

.

Community streamer

: Forming a community around your channel and your streams brings great potential for other ventures of yours. However, this means that you need to interact with the audience and engage them to participate.
2. Choose The Game
You need to understand that there are currently a ton of people or more that are into live streaming. Just take a look at the regular YouTube streaming statistics. So, you'll want to pick a game that you're good at.
There's no doubt that you're an epic gamer if you're reading this. However, try putting some thoughts into what you can do in which game, and what you can add. Take a look at what's popular on YouTube Gaming and try adding your touch to it.
3. The Right Equipment
If you want to provide quality streaming to your followers, consider what kind of equipment to use. With the right kind of software and the best streaming gear, you could do a lot. The most important pieces of equipment are:
Extra monitor

: A

second monitor

is your way of staying in the game but also communicating with your followers through the chat section. This way you stay connected to both.

HD camera

: If you're the personality type streamer, you need a good camera that will focus on you while you're playing the game. Your followers want to see what you're doing and saying while playing.

Headset

: This is perhaps the most important piece of equipment. Just take a look at the other streamers. Almost all of them use a gamer headset while streaming. The headset allows a typical gamer to stay in the game.
Extra accessories: This refers to lighting and decoration behind you because your followers want to see you in pleasant surroundings. Your gaming room should be visually pleasing.
4. The Right Software

Now that you understand the right equipment, we need to share a tip about the software that can do wonders for you as a streamer. Namely, to become a successful gamer blogger, you should consider saving your streams and uploading them later.
For that, you'll need the right type of software. Most gamers use StreamLabs, XSplit, or OBS. However, the easiest thing you can do is record computer audio authentic to the gameplay with software such as ScreenCapture, and then simply record voice over the video.
You can record the screen while playing, and then record what you're saying as commentary to add it to the video for later use. Recording software helps you with consistency which we'll discuss momentarily.
5. Be Consistent
Having a great monitor for smooth gameplay, being consistent, and providing quality content is the number one way to stay on top of game streaming. This is how you become number one in the streams on YouTube Gaming. When you couple consistency with the previously mentioned aspects, there's no stopping you.
Of course, this requires you to do a lot of planning and organization off-stream. So, you'll have to plan what to play, when to play it, and when to post it. Perhaps a live stream on the release of a new patch, or an uploaded stream of a particular trick in-game.
Conclusion
You no longer have to wonder where and how to start streaming on YouTube Gaming. We've discussed the essential aspects of live streaming and offered some great tips on using software for off-stream work.
The only thing you need to think about is the type of streamer you want to be, the right equipment for streaming, and how to be consistent with your content. Hopefully, we'll get some great gaming streams from you in the upcoming months.